Vibration monitoring with VibChecker
Vibration monitoring is a cost-effective predictive maintenance strategy. Changes in the vibration level always imply changes in operating condition, but in most cases, vibration measurement can detect a problem long before the machine is damaged. Conducting regular vibration measurements on fans, motors, pumps, compressors, and other rotating industrial machinery can help prevent premature replacement of machine parts and minimize downtime.
Machine vibration is the cause of many problems in industrial equipment. When integrated into your normal maintenance activities, periodic vibration measurement with VibChecker will go a long way to help keep your equipment operational.
Vibration measurement provides early detection of:
Imbalance
Misalignment
Looseness
Gear mesh
Suited to both new and experienced users, VibChecker covers the basic vibration monitoring needs in predictive maintenance. Designed for quick and accurate on-site vibration checks, VibChecker makes a proactive approach to maintenance economically feasible for everyone.
The VibChecker instrument can be used to effectively monitor vibration levels in most types of rotating machinery, such as electric motors, fans, and pumps, in a diversity of industrial environments.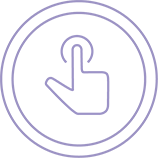 USER-FRIENDLY
Without specialized training, maintenance technicians can measure, analyze, and record vibration data – presented in intuitive green-yellow-red degrees of severity.

VIBRATION MEASUREMENT
Using a built-in probe or external transducer, VibChecker measures RMS vibration levels as units of velocity, displacement, and acceleration, as well as vibration severity according to ISO 2372/10816.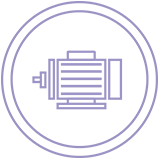 ROBUST DESIGN
Rated IP65, VibChecker can be used to check vibration levels on machines such as pumps, gearboxes, and fans under the environmental conditions encountered in most industries.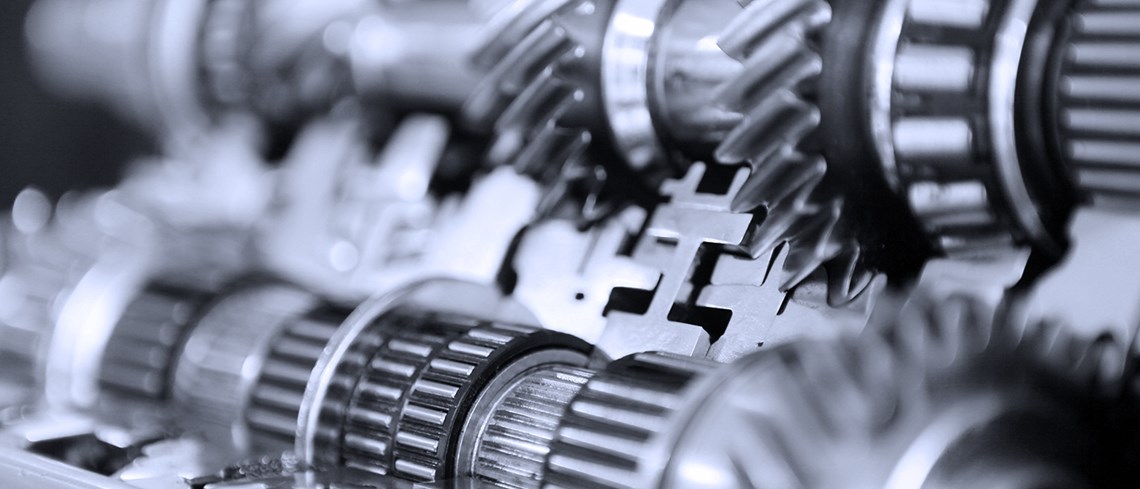 By clicking "Submit", you agree that your message and personal details will be sent by email to relevant recipient(s) at SPM Instrument. You hereby also agree that SPM Instrument and its subsidiaries will have access to the information you have provided and that these data will be stored on our email server. The data will not be saved in any other way. We will not use this information to contact you about matters other than those specified in your request. We will not share your information with third parties.
Technical overview
VibChecker is a compact-sized instrument for vibration measurement in the 10-1000 Hz frequency range. Measuring results are immediately and automatically evaluated against ISO standards with a clear, intuitive indication of vibration severity. Measuring results can be stored for trending of vibration levels and follow-up.
The instrument measures either with a built-in probe (VC200) or with an external transducer. It is push-button controlled and basic measurement data are entered manually. Evaluated measuring results are indicated by green-yellow-red symbols, and a time signal and its FFT spectrum are produced for easy pattern recognition. Measuring results can also be transferred to a file for further processing, for example, in Microsoft Excel.
Instrument
Size: VC200: 207x74x41 mm (8.1x2.9x1.6 in), VC250: 184x74x41 mm (7.2x2.9x1.6 in)
Weight: VC200: 335 g (11.8 ounces), VC250: 300 g (10.6 ounces)
Display: 2.4" Color TFT LCD Display
Protection class: IP65
Accessories
External transducers
Choose if you would like to carry out your measurement with a built-in probe (VC200) or use an external vibration transducer. The external transducers, perfect to use with VibChecker, come straight or angled with an integral magnet.
Carrying case
The carrying case for VibChecker has been updated with durability in mind. The case is perfectly suited for your instrument, cables and any external transducers you need to quickly carry out measurements on your maintenance rounds.
Miscellaneous
Other accessories available are a USB communication cable, charger, cable adapters and a kit for screen protection.