Airius wireless vibration sensor
The Airius® wireless vibration sensor is ideal for remote condition monitoring of standard production equipment.
Providing warning of vibration-related problems as well as gear and bearing faults, Airius is ideal for remote condition monitoring of standard production equipment such as pumps and fans. Remote or inaccessible machines and equipment placed in hostile or risky environments are other suitable targets.
Vibration data is transmitted through well-established Wi-Fi technology or over cellular networks using secure LTE-M radio technology. 
With a compact and robust design, rated IP69, Airius provides years of trouble-free use and stable monitoring. The battery-powered version uses a field-replaceable lithium-thionyl battery that lasts for four years at four measurements per day for the Wi-Fi version and two measurements per day for the LTE-M version. The wireless vibration sensor is also offered in a version with an external power supply.
Best-in-class overall value
The Airius wireless vibration sensors are a reliable and high-quality remote monitoring solution with a very competitive lifecycle cost. 
Without incurring high costs for cabling or gateways and with the possibility to replace batteries on-site, Airius offers optimal vibration monitoring efficiency with low environmental impact. Easy installation and configuration procedures make for hassle-free deployment and quick return on investment.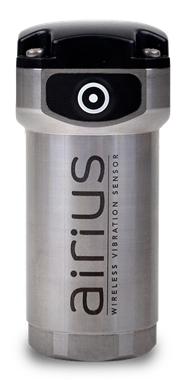 TROUBLE-FREE USE
The careful design and optimal choice of battery technology ensure years of trouble-free use and stable monitoring. In idle state, sensor power consumption is extremely low.

SECURE BY DESIGN
Airius is an industrial-grade solution with secure IoT connectivity. Whether opting for local or cloud-based data storage, Airius users are always in control of their data.

EXCEPTIONAL VALUE
With its robust design and the possibility to replace batteries on-site – rather than replacing the sensor itself – Airius will deliver performance and sustainability for many years.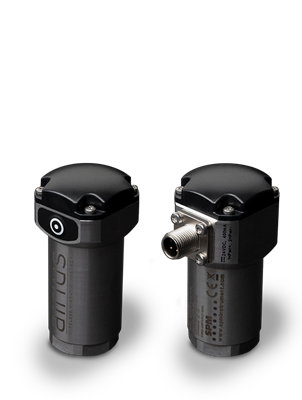 Airius II Wi-Fi
– straightforward installation and effortless setup 
Using the well-established and stable Wi-Fi data transfer technology, Airius works well within existing IT environments. Besides Wi-Fi routers, the Airius wireless vibration sensors do not require any supplementary equipment. With the shortest response times in the segment, installation and commissioning are straightforward and fast.
The SPM Connect app, downloadable for mobile devices, is used to configure the necessary communication parameters. A cloud-based web app provides easy access to measurement data on mobile phones, tablets, and laptops through a user-friendly graphical interface.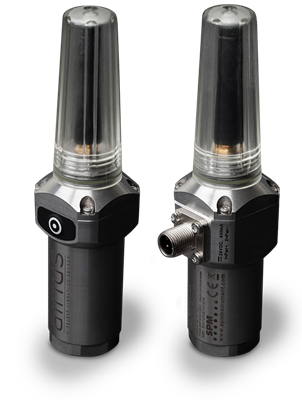 Airius II LTE-M
– reliable, secure, and future-proof IoT solution
Airius wireless vibration sensor with data transmission via the mobile network is an ideal monitoring solution for equipment not covered by the plant's local area network or Wi-Fi, such as rooftop fans, pumps, and motors in water treatment facilities, pumping stations, or hydropower sites.
The cellular connectivity standard LTE-M, developed specifically for IoT, offers superior coverage and penetration as well as solid, built-in security in existing mobile networks. Needing no extra hardware other than the sensor itself, getting started with the Airius II LTE-M is easy and fast.
For vibration monitoring of industrial machines in areas with potentially explosive atmosphere, an Ex version of Airius is available.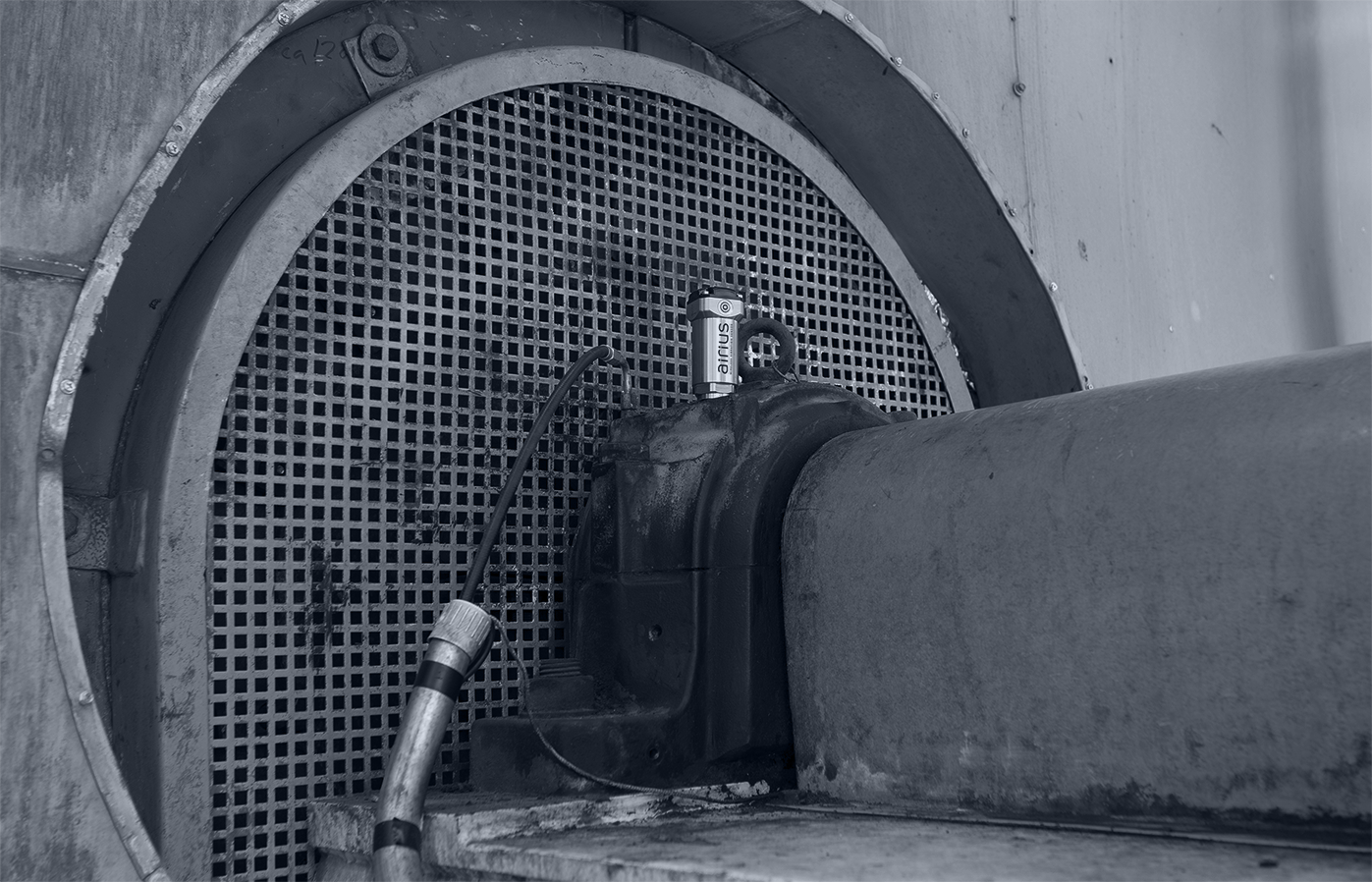 By clicking "Submit", you agree that your message and personal details will be sent by email to relevant recipient(s) at SPM Instrument. You hereby also agree that SPM Instrument and its subsidiaries will have access to the information you have provided and that these data will be stored on our email server. The data will not be saved in any other way. We will not use this information to contact you about matters other than those specified in your request. We will not share your information with third parties.
Efficient remote monitoring for industrial environments
Much more efficient than manual inspections, an Airius remote monitoring solution is a cost-effective tool to help facility managers and maintenance supervisors make confident decisions on maintenance and repairs, reduce the risk of failures, and cut operating costs.
Utilizing well-established measurement, communication, and visualization technologies, this robust solution is – among many other industrial environments – ideal for:
facilities management
pumping stations
solar farms
water treatment
warehouses
Features – wireless vibration sensor
Airius is a MEMS-type sensor with digital output, measuring triaxial vibration and temperature. The sensor comes in two versions; one measuring in the 10-1000 Hz frequency range, the other between 2-5000 Hz with envelope measurement capabilities. Airius supports several different vibration measuring assignments per sensor, with a user-defined number of time-based daily measurements. The signal processing algorithms and calculation routines used are the same as in the high-end Intellinova® online system and the sophisticated portable Leonova® Diamond and Leonova® Emerald instruments.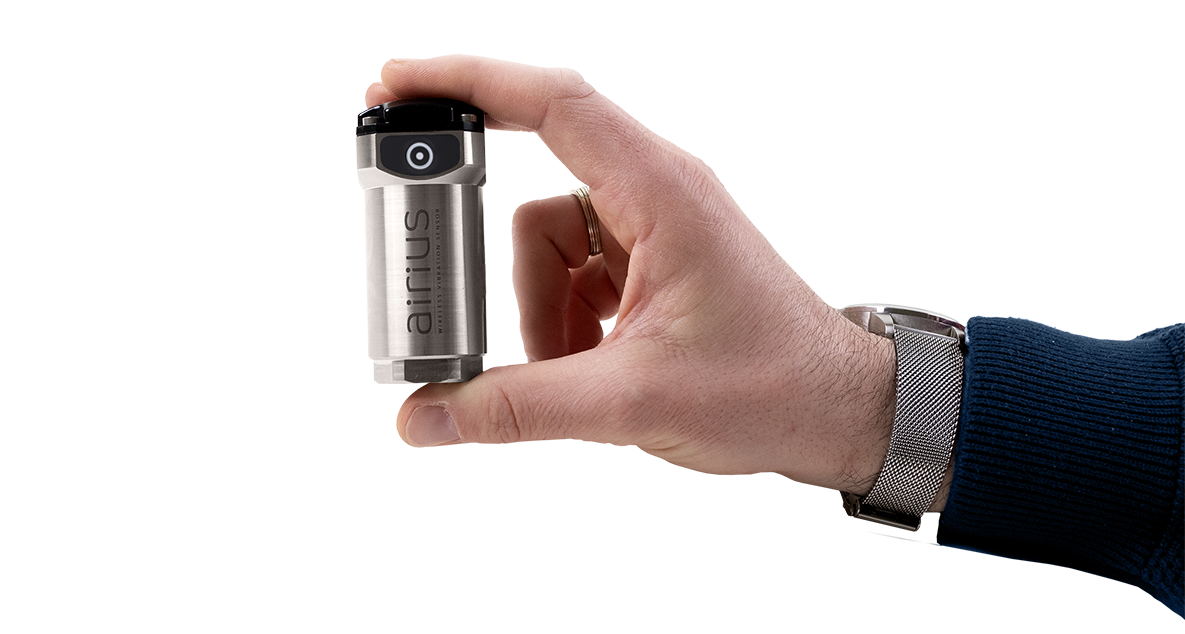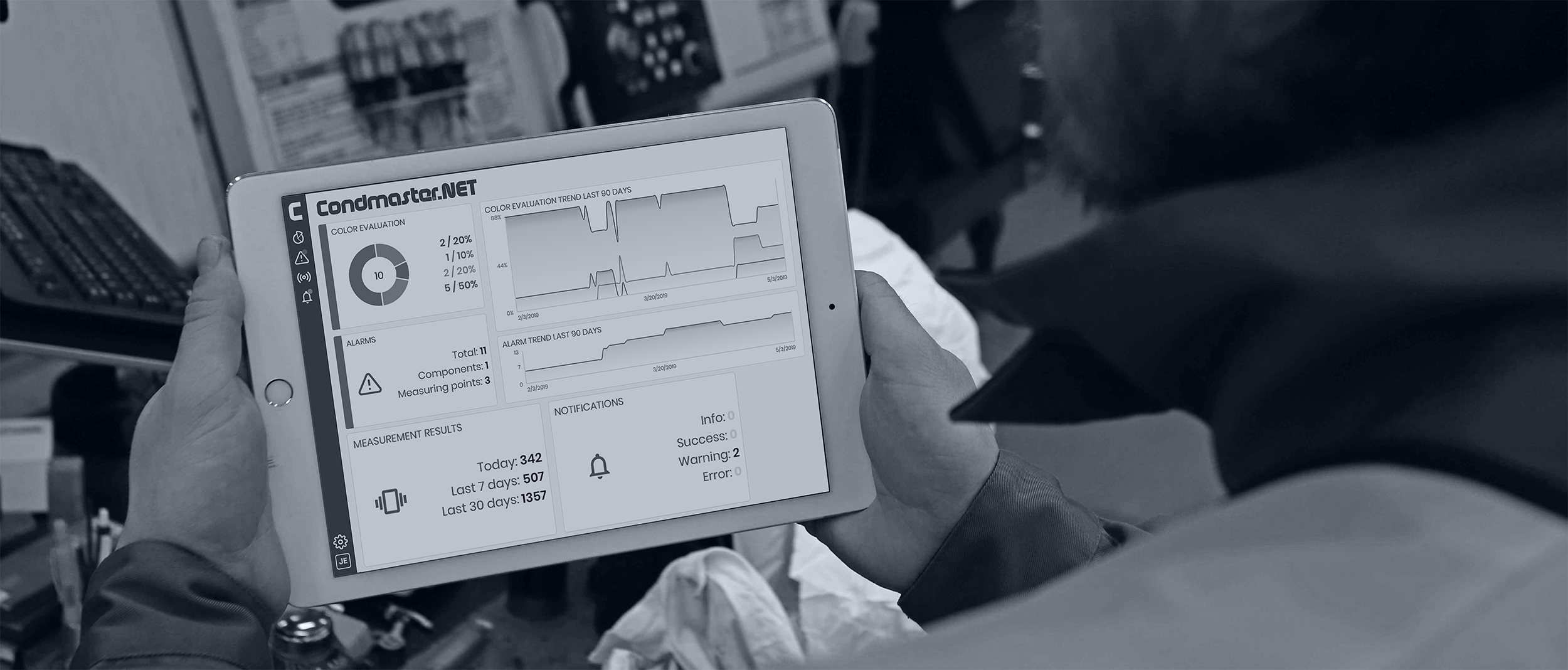 The Airius wireless vibration sensors are part of the SPM ecosystem of condition-monitoring products sharing the same software and database environment, making it easy to level up the scope of condition-based maintenance.
Offering basic analysis functionality, the browser-based application Condmaster.NET presents an intuitive and easily accessible overview of color evaluation and alert levels. The analysis and diagnostic software Condmaster® Ruby provides powerful analysis tools and graphical functions with great flexibility for more advanced needs.
Weight: approx. 300 g
Readings: RMS, peak, peak-to-peak, crest, kurt, skew, temperature
Measurement range, temperature: −20° to +85 °C (−4° to +185 °F)
Spectrum lines: 400, 800, 1600, 3200 lines
Condition evaluation: ISO10816 Part 2,3,4 > 600 rpm
Protection class: IP69
Support for:

WPA2 Enterprise Encryption
Conditions
RPM via global values
Filtering of results
Symptoms
Airius II Wi-Fi with battery power
AIR11-01: Airius II Wi-Fi sensor, 10-1000 Hz
AIR11-10: Airius II Wi-Fi sensor, 2-5000 Hz
Power supply: non-rechargeable 3.0 VDC Lithium
Airius II Wi-Fi with external power
AIR12-01: Airius II Wi-Fi sensor, 10-1000 Hz
AIR12-10: Airius II Wi-Fi sensor, 2-5000 Hz
Power supply: 24 V DC (23 to 25 V)
Power connector: 4-pin M12 male connector
Airius II LTE-M with battery power
AIR14-01: Airius II LTE-M sensor, 10-1000 Hz

AIR14-10: Airius II LTE-M sensor, 2-5000 Hz

Power supply: non-rechargeable 3.0 VDC Lithium
Airius II LTE-M with external power
AIR15-01: Airius II LTE-M sensor, 10-1000 Hz

AIR15-10: Airius II LTE-M sensor, 2-5000 Hz

Power supply: 24 V DC ±10 %, 400 mA

Power connector: 4-pin M12 male connector