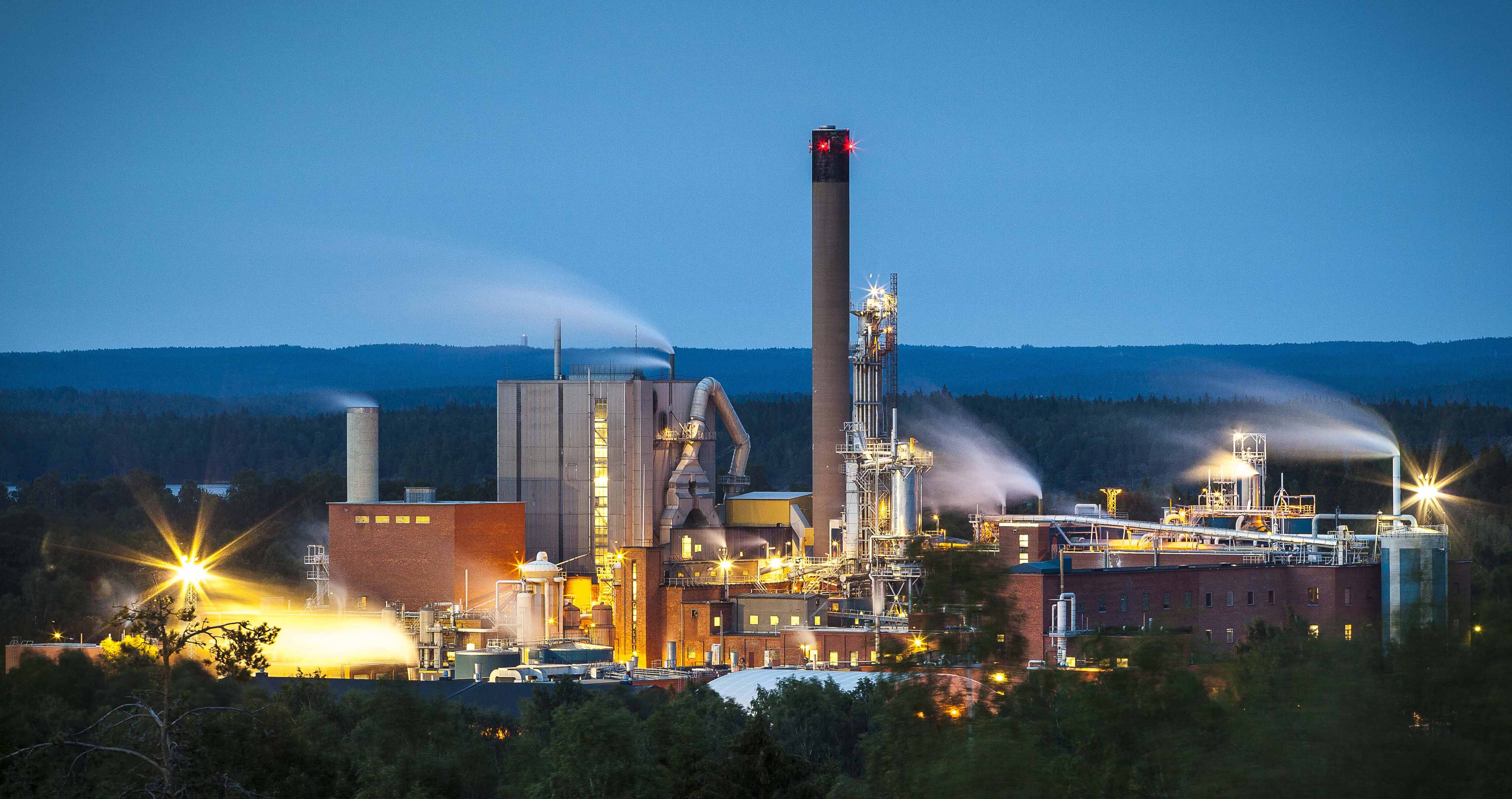 Ahlstrom-Munksjö Aspa Bruk invests in online systems with remote condition monitoring service from SPM
Swedish specialty pulp mill Aspa Bruk has placed an order for SPM's most advanced online system Intellinova Parallel EN to monitor the mechanical and lubrication condition of the mill's pulp dryer and wood chipper.
The two Intellinova Parallel EN systems will measure the condition of bearings and gears on drying cylinders, guide rollers, motor, gearbox, and chipper bearings – all to avoid unplanned stops and breakdowns to achieve higher machine availability and maximized production.
Using DuoTech accelerometers, which combine the patented measurement technologies HD ENV and SPM HD, clear and easy-to-interpret vibration and shock pulse measuring results are provided with exceptional prewarning times for deteriorating mechanical condition. The contract also includes a remote condition monitoring service, where SPM service engineers continuously notify the mill's maintenance personnel of alarms and deviations and send monthly reports. SPM is responsible for the installation and delivery of turnkey systems.
Maintenance Manager Karl-Johan Ericsson explains the mill's investment: "The investment in two online systems is in line with our strategy to improve machine availability and safety at Aspa Bruk. We have been evaluating process monitoring for some time and have seen that having access to facts strengthens us to make the right decisions about further measures at the right time. We have collaborated with SPM for several years with handheld measurement technology. Taking the next step with an online system with condition monitoring service feels like the right and natural step."
The Ahlstrom-Munksjö Group is a world leader in fiber-based specialty materials, with operations divided into the Filtration, Food & Consumer Packaging, Healthcare, Building Materials, and Technical Materials divisions. The group has 45 sites in fourteen countries with about 8,000 employees. Annual sales amounted to approximately EUR 3.1 billion for 2021. Ahlstrom-Munksjö Aspa Bruk manufactures bleached and unbleached sulfate pulp from renewable raw materials. The pulp is tailored for a range of specialty products such as hygiene, graphic, electrotechnical, greaseproof, and filter paper. The mill has about 190 employees.