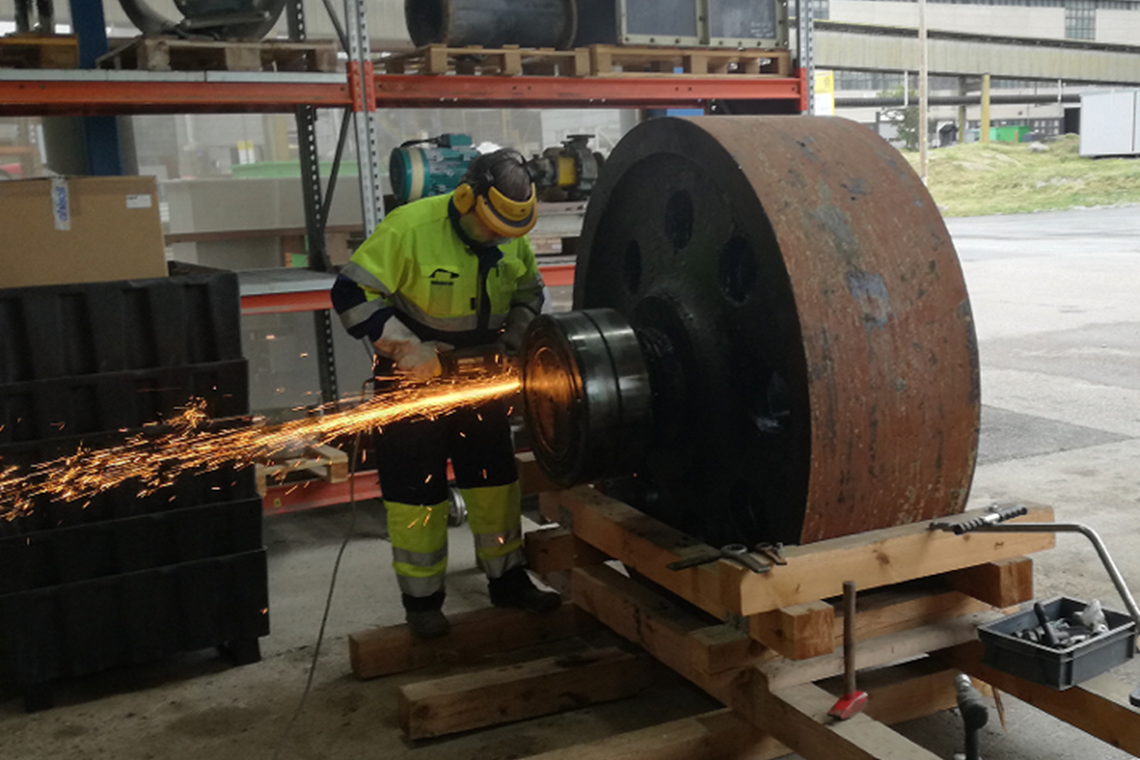 Case study: Three years' pre-warning time for low-RPM drying drum with HD technology
In a chemical plant in Finland, the Intellinova Compact online condition monitoring system detected the first signs of bearing damage on a carrying wheel bearing in a drying drum three years ago. The bearing was recently replaced during a planned maintenance stop, and at the inspection of the dismantled bearing, quite serious outer race damage was confirmed.
Since 2012, this international chemical company has been using the online system Intellinova Compact to monitor the condition of its slow-rotating and heavy drums, weighing up to 150 tons each. The monitoring system utilizes SPM HD measurements and vibration analysis with HD ENV.
The drum-carrying wheel bearing in this case study has been in operation since 1998, rotating at approximately 15 RPM. Bearing damage found in May 2014 was subsequently monitored for three years, using Intellinova Compact with the patented SPM HD technology. The carrying wheel bearing was changed in June 2017.
The extremely long pre-warning time in this case study made it possible for the maintenance department to plan the bearing replacement well in advance, including the manufacturing of special equipment necessary to perform the replacement as safely and quickly as possible – all contributing to minimizing downtime and repair costs.
Case study: Three years' pre-warning time for low-RPM drying drum.