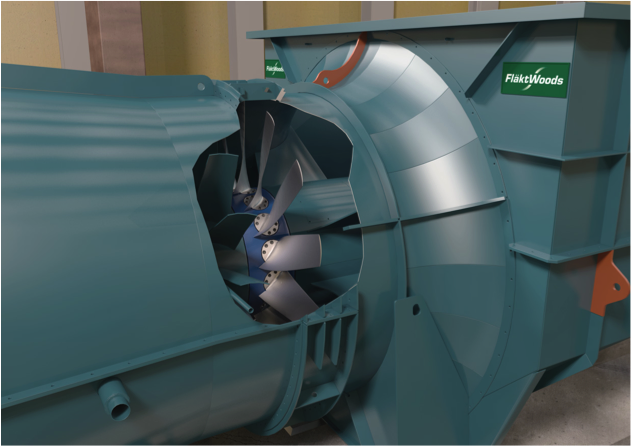 Fan company Solyvent invests in condition monitoring equipment from SPM
Swedish fan supplier Solyvent Fläkt invests in the latest technology from SPM. The new portable instrument Leonova Diamond®, containing the patented measuring technique SPM HD® and vibration analysis, and the multifunctional Intellinova® online system will now be part of the company's portfolio of tools for condition monitoring.
The portable instrument Leonova Diamond will be used by field service personnel for troubleshooting and analysis of ventilation systems. Utilizing the same measuring techniques, the Intellinova online system will be used for final inspection of ventilation systems prior to delivery to the customer to ensure plant performance as well as for research and development of new fan assembly.
Henrik Marken, Project Manager, says: "Having compared four suppliers, we chose SPM. One important thing for us was that the products be user-friendly, and this is a hallmark of SPM products. The low weight of the Leonova Diamond makes it easier for our service technicians when travelling around the world with the instrument. Leonova Diamond and Intellinova both offer the functionality we need, with vibration analysis and shock pulse measurement combined in the same device."
Solyvent Fläkt AB is part of the Fläkt Woods Group and a leading global provider of process fans, primarily for light and heavy industry and infrastructure projects. The company offers a wide range of axial fans for the management of flue gases as well as for pure applications. Its products are ATEX certified for use in explosive environments, suitable for high operating temperatures and provide many options for high system pressures.