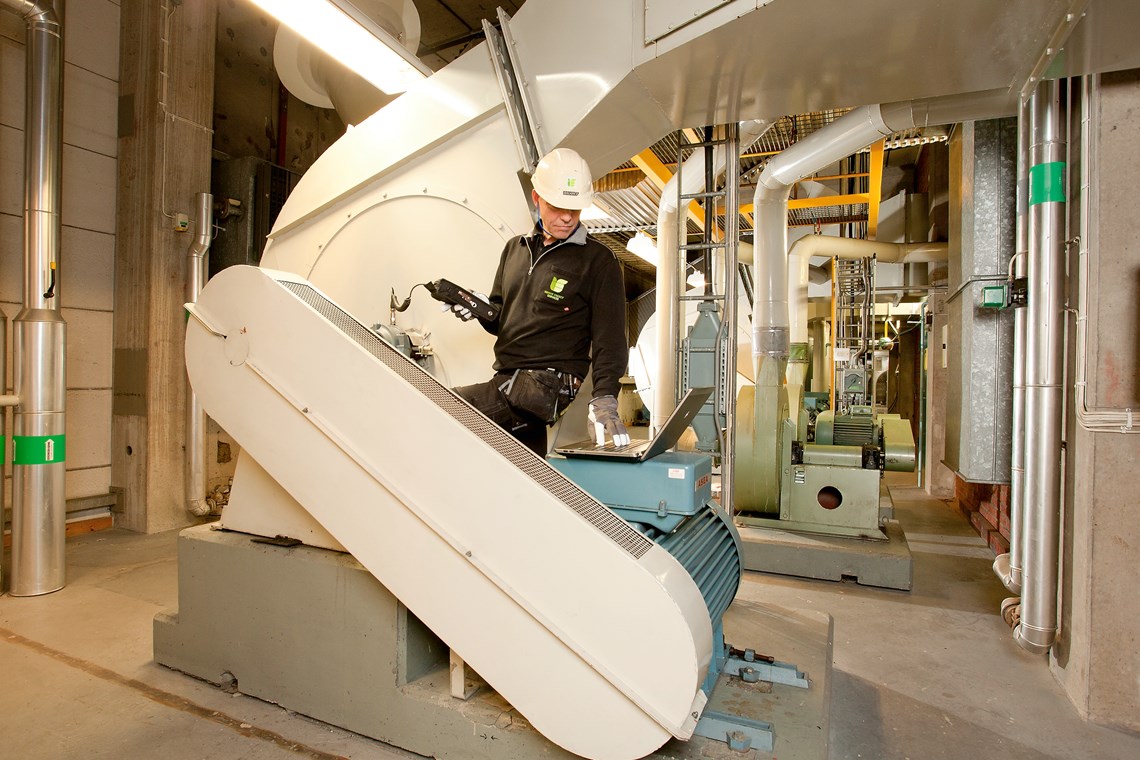 Indoor Energy starts collaboration with SPM, investing in condition monitoring with HD technologies
Initially, Indoor Energy invests in the portable instrument Leonova Diamond for vibration and shock pulse measurement with the patented HD technologies HD ENV and SPM HD, providing uniquely effective and user-friendly condition monitoring.
The deal includes training in the use of the instrument for the staff on site at Indoor Energy, as well as introductory training in condition monitoring in SPM Academy at SPM headquarters in Strängnäs.
"An important factor in choosing a new supplier was to have local support in Sweden. The fact that SPM constantly improves their products and strive to be at the forefront of technology was also important for us," says Ulf Lönnqvist, vibration technician at Indoor Energy, about the investment.
Indoor Energy focuses on installation, service, and maintenance of building systems and building automation with a focus on energy efficiency. Indoor Energy is growing and currently has approximately 130 employees in six locations in Stockholm and Mälardalen. The customer base extends from north to south, with offices in the following cities: Stockholm, Uppsala, Nyköping, Katrineholm, Örebro, and Karlstad.