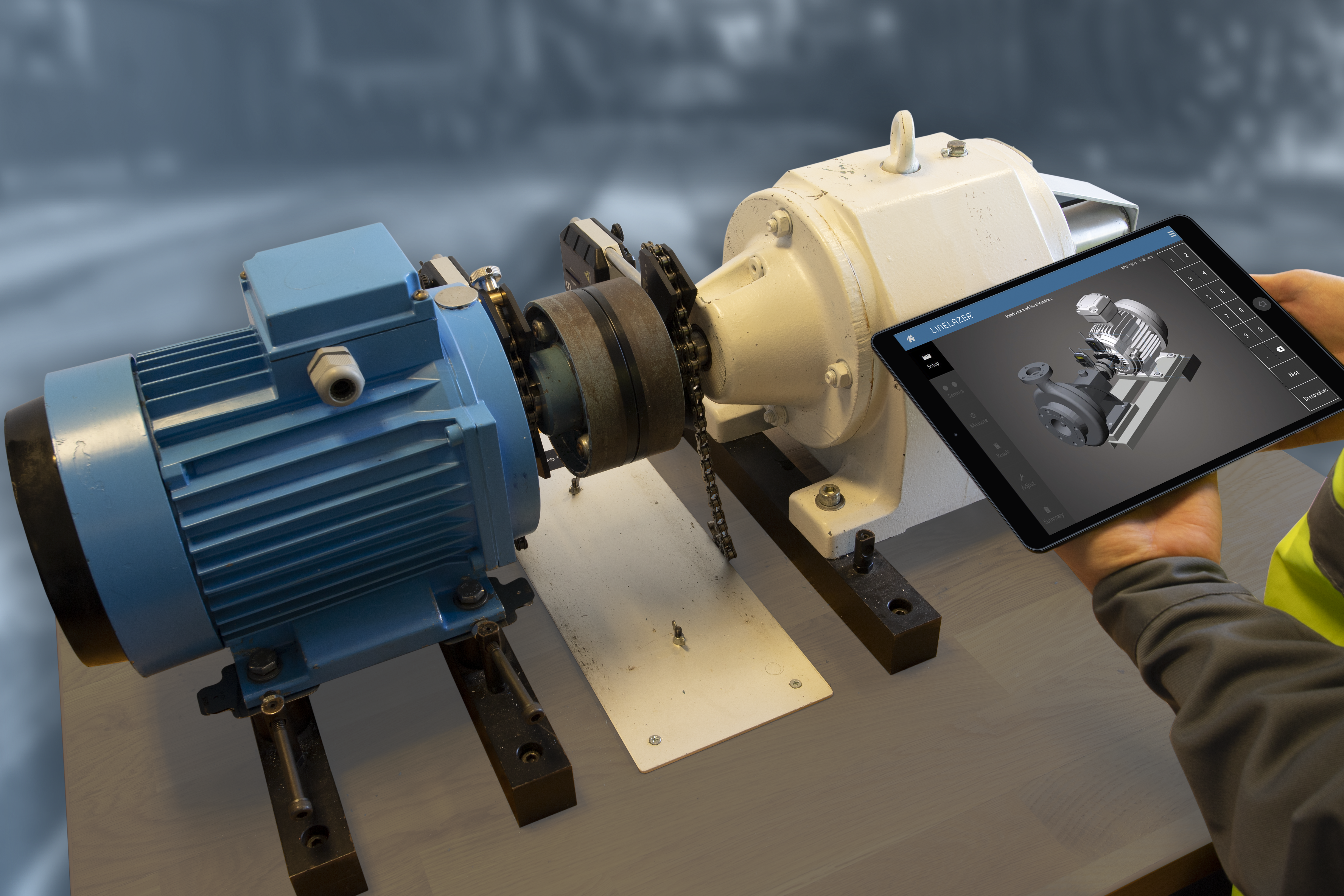 Modern Sprinkler invests in LineLazer shaft alignment from SPM
Automatic sprinkler systems limit the extent of a fire and are one of the most effective fire protection systems. Swedish supplier Modern Sprinkler AB is now investing in equipment for laser-based shaft alignment from SPM to ensure optimal performance in its customers' sprinkler systems.
LineLazer is a wireless laser-based system for shaft alignment using the LineLazer app.
Modern Sprinkler delivers smart sprinkler controllers, high-performance and flexible operating systems with advanced monitoring for all environments.
Nicklas Carlbom, CEO of Modern Sprinkler, commented on the investment: "To achieve flawless operation, perfect equipment is required. As the pump and its drive are the heart of every sprinkler system, it is of the utmost importance that the heart is well-balanced and rotates optimally in the same way a heart pumps the blood in our bodies. With the SPM laser, our customers get the perfect alignment and can easily document, both at first start and year after year, to maintain and care for pumps and motors. SPM helps us to achieve the perfection in details that the customer deserves."
The LineLazer system has dual alignment sensors with line lasers for fast and reliable shaft alignment, suitable for most machine combinations: horizontal, vertical, or flange-mounted, with coupled or uncoupled shafts.
The IP65-rated measuring units use digital signal processing to quickly and automatically distinguish the laser beam from interfering light sources. High-precision digital CMOS linear image sensors provide maximum accuracy.
The LineLazer app, designed for use with the LineLazer precision shaft alignment sensors, ensures smooth shaft alignment. The app guides the user through the entire alignment process in an intuitive way.