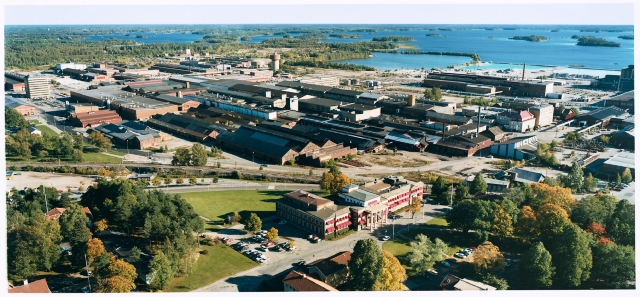 Sandvik AB reboots its condition monitoring with Leonova Diamond
During the spring of 2013, Sandvik Materials Technology AB in Sandviken, Sweden decided to invest in two Leonova Diamond instruments. To date, four preventive maintenance inspectors have completed basic training at SPM Academy in Strängnäs to use the two instruments in the departments to which they belong.
Condition monitoring has been practiced at Sandvik before, but on a relatively small scale considering the size of the plant. After previous restructuring, some departments lacked condition monitoring practices altogether. With the new instruments and with more inspectors trained, larger areas and more machines can be covered.
Previous experience of vibration analysis at Sandvik has shown that analysis of the measurement data is time-consuming and the company is now choosing shock pulse measurement instead for the majority of its measuring points. This enables faster and easier analysis of bearing condition, which is key to be able to cover critical machinery within the condition monitoring program.
Micael Koch, Maintenance Manager Hot Rolling Mill, Forging & Substance Treatment, at Sandvik Materials Technology, on why Sandvik has chosen to start focusing on condition monitoring again: "Condition monitoring is a fundamental and pro-active decision support tool for operation and maintenance activities and we have thus decided to invest in the portable Leonova Diamond instrument. Our goal is to make condition monitoring a natural and obvious tool to reduce maintenance costs, increase machine availability and increase our security of supply. Last but not least, this will help us in our quest for a safer working environment. With SPM HD in our measuring units, analyses will be even more reliable and routine measurements more effective."
Sandvik is a high-technology engineering group with advanced products and a world-leading position within selected areas. Worldwide business activities are conducted through representation in more than 130 countries. In 2012 the Group had about 49,000 employees with annual sales of approximately 99,000 MSEK.