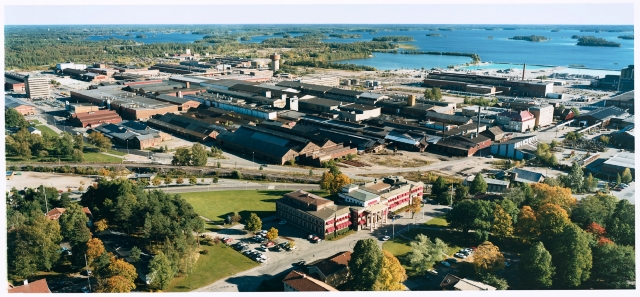 Sandvik Materials Technology expands online vibration monitoring
Alloy and special steel manufacturer Sandvik Materials Technology in Sandviken, Sweden has decided on further investments in condition monitoring and now expands its online monitoring to the "Blooming mill VVV-04" department.
In conjunction with a previous investment, the Intellinova Compact online system and recently launched accelerometers DuoTech were installed on a number of hydraulic pumps. The same condition monitoring solution is now being installed on a gearbox in the "Blooming mill VVV-04" department. Driving a pair of rollers for rolling the ingots, the gearbox is reversible with one input shaft and two output shafts.
Launched last year, the DuoTech accelerometer is a combination transducer that can be used for vibration as well as shock pulse measurement with SPM's patented HD Technologies HD ENV and SPM HD. This enables the use of a single transducer to detect many different types of machine problems such as bearing and lubrication condition, unbalance, misalignment, and loose parts.
For route-based measurement on less production-critical equipment, the maintenance department uses the handheld instrument Leonova Diamond, which was purchased in conjunction with the plant's renewed focus on condition monitoring in the spring of 2013.
"We strive to achieve a reliable plant with the highest machine availability possible. This gearbox is a process-critical machine and we want full control of the operating condition so that we can avoid unnecessary production stops. Online monitoring gives us that opportunity", says Manager of Central Maintenance Hans Andersson in a comment on the investment.
Sandvik Materials Technology is a world-leading developer and manufacturer of products in advanced stainless steels and special alloys for the most demanding environments, as well as products and systems for industrial heating.