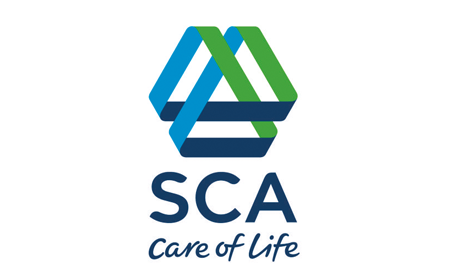 SCA to monitor new digester plant with SPM HD
SCA is now investing approximately SEK 500 million in a new continuous digester at its Obbola liner mill in northern Sweden. The new digester is a reinvestment that will improve the plant's energy efficiency and provide opportunities for continued development.
In conjunction with building the new digester, the Intellinova online system with the patented and award-winning SPM HD measuring technique has been introduced also in this part of the liner mill. The method is already in use on the liner machine's drying section.
Maintenance engineer Rickard Perman says: "With the SPM HD installation on our low-speed wash press, we are able to avoid bearing failures. I do not know that there is any other method that can detect bearing damage prior to failure at speeds this low. We will be expanding our SPM HD system in the future."
The current digester plant with eight batch digesters, in operation since 1962, now needs major renovations and is a bottleneck for the mill's continued development. The new continuous digester will result in a significant reduction in steam consumption and allow for an increase in production capacity. Installation of the Intellinova Compact online system on the new wash press is completed and the system has been commissioned.
SCA Obbola currently produces 435,000 tons of unbleached kraftliner annually. The mill has approximately 300 employees.