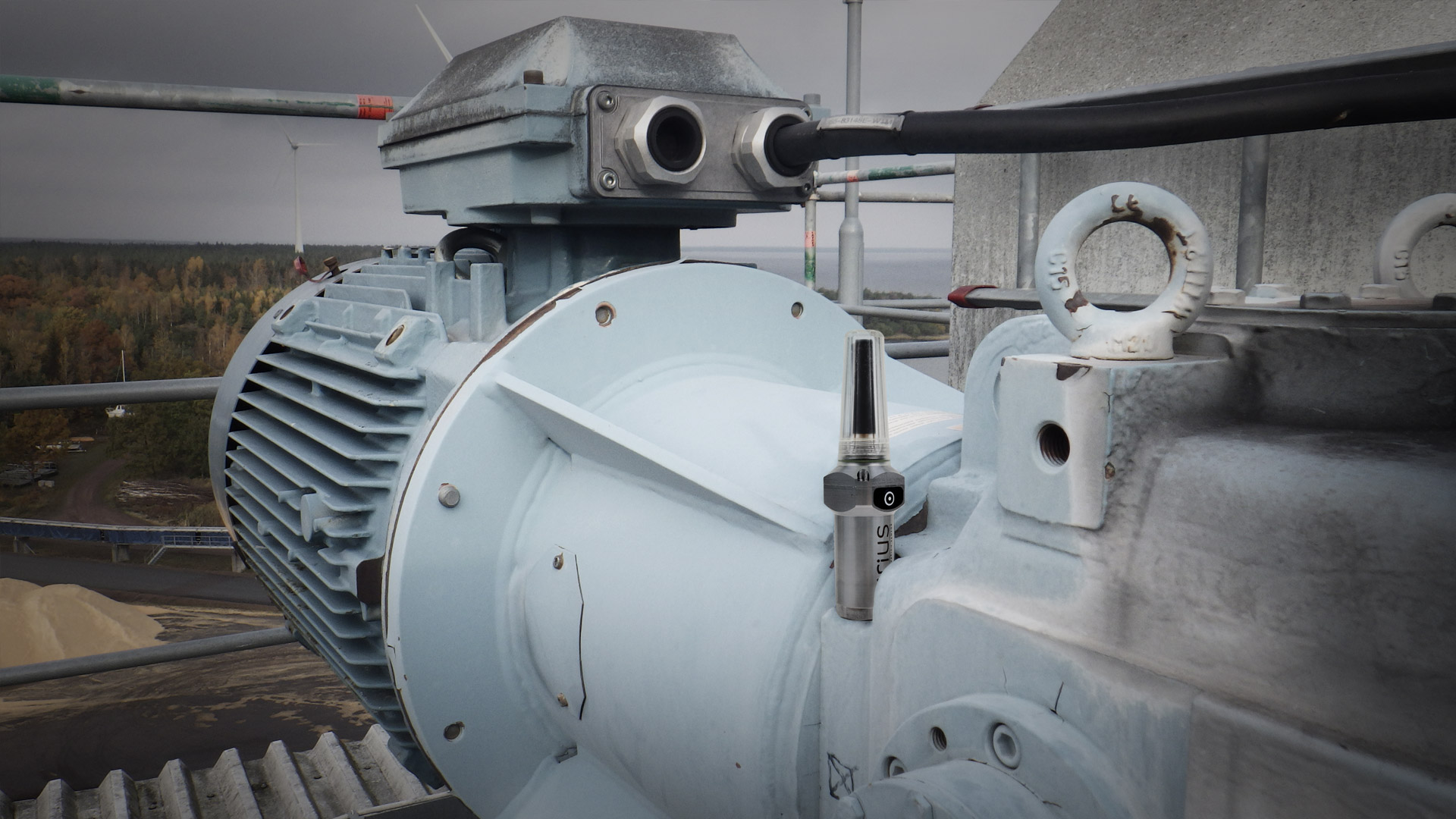 Södra Cell makes major investment in wireless vibration measurement over cellular network
Swedish forestry group Södra's three pulp mills in Värö, Mörrum, and Mönsterås are now jointly making a major investment in one thousand wireless Airius vibration sensors with temperature measurement that transfer vibration data via the cellular network.
The investment has been preceded by a successful pilot project conducted in 2020, where the sensors underwent extensive tests in all of Södra Cell's pulp mills in Mönsterås, Mörrum, and Värö. The Airius II LTE-M sensor is available in two battery-powered, power-efficient models with measuring ranges 10-1000 Hz or 2-5000 Hz and resolution up to 3200 lines. The IP69 rated sensors also measure temperature from -20 to +85 degrees C. The corresponding models are also available with low voltage operation 24V.
The LTE-M radio technology is designed to meet requirements for good coverage and range – including outdoors and underground – as well as low energy consumption and cost-efficiency. The technology enables battery-powered IoT devices to communicate energy-efficiently without gateways, thus enabling fast implementation. An additional advantage of LTE-M is that it enables entire facilities to be connected without costly  Wi-Fi expansion. The sensor also supports 5G.
The sensors will replace time-consuming manual measurements,  thus making preventive maintenance more efficient. With the new sensors, significantly more measurement data can be collected, making analyses more accurate and efficient.
Björn Hansen, Head of IoT at Telia Company, said: "This is a perfect example of how our new Low Power Wide Area technology, LTE-M, meets the demands of IoT solutions that need longer battery life and to reach further than traditional LTE. Together with SPM Instrument and Södra Cell, we are showing how to cost-efficiently automate manual processes and bring IoT into the 5G era."
 Measurement data is stored and analyzed in the software Condmaster Ruby 2020, installed in Södra's network. The web application Condmaster.NET is included to provide access to measurement data easily and efficiently via mobile, tablet, or other screens. Measurement data can be integrated into other IoT systems at Södra through REST API and UPC UA.
Thomas Håkansson, Head of Technology Development at Södra Cell, commented: "This gives us completely new possibilities for predicting bearing problems in our rotating process equipment and ensuring a high operational reliability level. At the same time, it has been interesting and educative to be involved in developing this new technology together with SPM and Telia."
Södra Cell mainly produces market pulp for paper and textile production in its three modern pulp mills. In addition to pulp, green electricity, district heating, and bio-products are produced, such as green methanol. Södra Cell is a business area within Södra, Sweden's largest forest owners' association with 53,000 members. Södra has a total of about 3,000 employees and an annual turnover of approximately SEK 20 billion. Södra Cell is committed to being one of the world's leading pulp manufacturers with high productivity and energy efficiency. Condition monitoring and condition-based maintenance of production equipment play an important part in this work.
As Sweden's largest telecom operator and one of the largest investors in Swedish infrastructure, Telia is an important player in one of the world's most connected countries. Telia Sweden is part of the Telia Company Group, which has 20,800 employees and a turnover of SEK 86 billion for the year 2019.