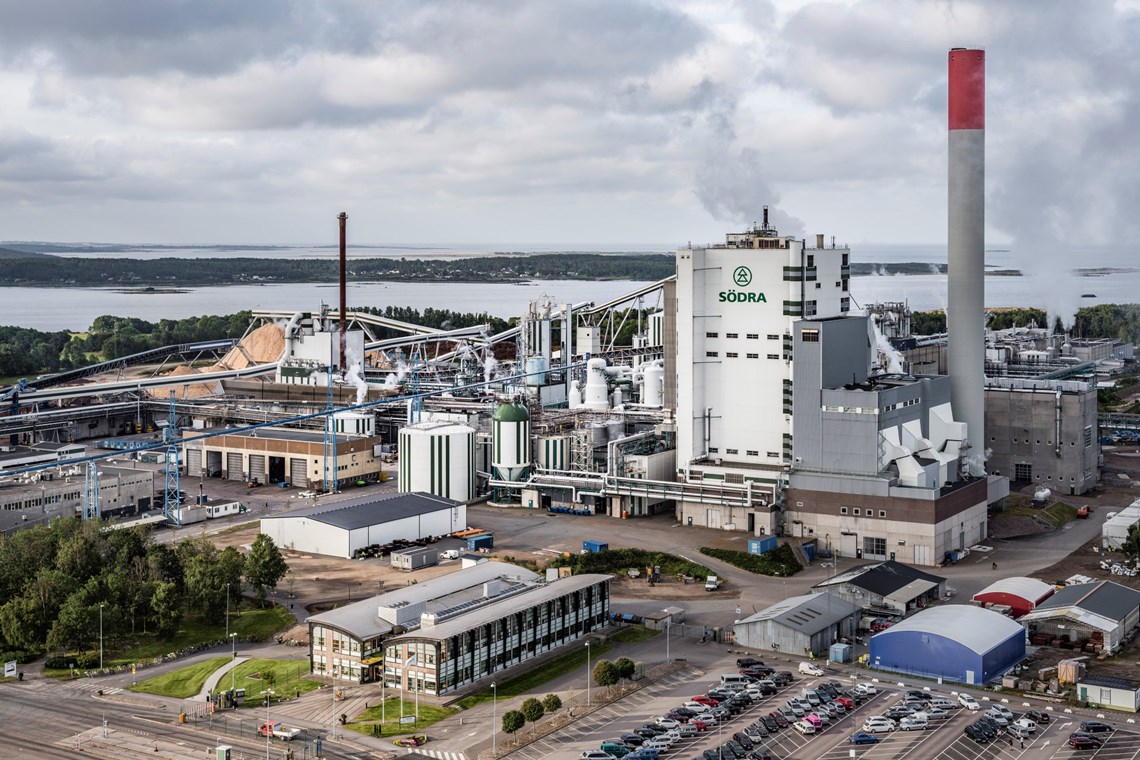 Södra Cell Värö pulp mill ensures availability of drying machine with online monitoring for Industry 4.0
At Swedish pulp mill Södra Cell Värö, condition monitoring has long been a well-integrated and successful part of preventive maintenance. The mill is now making further investments in condition monitoring and has chosen the high-performance and highly flexible online system Intellinova Parallel EN to maximize the availability of the pulp drying machine.
With sixteen parallel channels for vibration measurement and extensive functionality to meet the needs for a variety of applications and measurement configurations, Intellinova Parallel EN is a highly efficient system. High-quality condition data with HD technology makes Intellinova Parallel EN ideal for integration into Industry 4.0, where data quality is essential for high-precision analysis and well-founded decision-making.
The wire, press and dryer sections will be fitted with a total of 161 DuoTech accelerometers, combining the patented measurement methods SPM HD and HD ENV. The measurement results ​​are analyzed in the Condmaster Ruby 2019 analysis software, where clear, intelligible graphics of the machine make it easy to identify which machine part is alerting to high readings. Using the standard REST API interface or OPC UA, measurement data can be retrieved from Condmaster and transferred to a superior control system and/or Industry 4.0 system.
The online system will be installed continuously in 2019 in cooperation between SPM and Södra Cell.
In a comment on the investment, Andreas Lindblom, Maintenance Manager of the mechanical workshop at Södra Cell Värö, said: "We continue to invest in SPM equipment to increase plant availability by avoiding bearing damage that may develop into failure."
Södra Cell Värö just north of Varberg on the Swedish west coast is one of the world's largest and most modern pulp mills, with an annual production of 700.000 tonnes of pulp. The plant also produces green electricity, district heating and biofuel in the form of dried bark. Production takes place in a highly automated work process, around the clock all year round, except for planned maintenance shutdowns. The pulp mill has previously installed SPM online systems to monitor the condition of wash presses, rotary lime kiln, and machinery in the digester production unit, and uses the handheld instrument Leonova Diamond for route-based measurement. The adjacent sawmill Södra Wood Värö has also invested in Intellinova Parallel EN for monitoring critical machines in timber sorting, saw-line, and finishing sections.