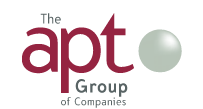 SPM announces the apt Group as new exclusive distributor in Australia and New Zealand
SPM Instrument welcomes the apt Group to its international distribution network as the new official SPM distributor in Australia and New Zealand.
First established in 1993 and headquartered in Sydney, the apt Group provides a comprehensive range of solutions for mechanical engineering and maintenance, covering industrial and commercial plant condition monitoring and preventive practices.
The apt Group provides the most advanced range of products for predictive and preventive maintenance, from entry-level devices to sophisticated data collection and online monitoring and analysis systems.
Commenting on the new partnership, Stefan Lindberg, MD of SPM Instrument, says: "We are very happy to be collaborating with the apt Group. New and existing SPM customers across Australia and New Zealand will benefit from their expertise, technical competence and experience in the area of condition monitoring. Together, we can take advantage of the opportunities the region presents and extend the availability of our products and services to customers throughout the marketplace. We look forward to a long-standing and successful relationship with the apt Group."
Visit the apt Group website for more information about our new distributor.