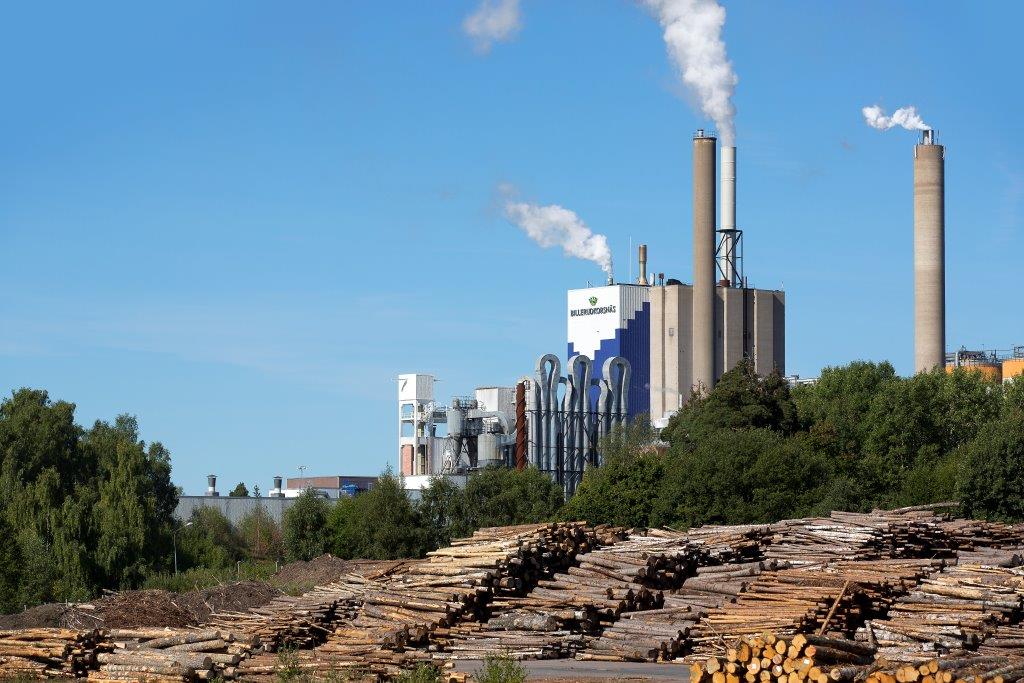 SPM bags prestigious order for vibration monitoring system from BillerudKorsnäs Frövi
In stiff competition with other suppliers, SPM has won an order from Swedish board mill BillerudKorsnäs Frövi for the first phase of the replacement of the existing vibration monitoring system for board machine KM5.
When the BillerudKorsnäs Frövi board mill in central Sweden prepares to replace its monitoring system for KM5, the Intellinova online system from SPM is their choice. Replacement of the existing system on the dryer section of KM5 is set to commence during the upcoming fall maintenance stop. Installation of Intellinova measuring units on dryer groups 2 and 3 is prioritized, where the existing transducer installation will be left in place. In conjunction with the rebuilding of dryer group 8, a complete new installation of measuring units including accelerometers will be done, comprising a total of 162 measuring points. Installation of measuring units on the remaining dryer groups in KM5's dryer section is planned for next year.
On dryer group 8, the newly developed DuoTech accelerometer will be used, combining vibration and shock pulse measurement with the HD ENV and SPM HD technologies and providing extraordinary prewarning times for deteriorating machine condition.
The maintenance department at BillerudKorsnäs Frövi has extensive knowledge and experience in preventive maintenance and condition monitoring. The decision to choose SPM was taken after thorough testing and evaluation of multiple systems and suppliers. Vibration engineer Tobias Andersson (ISO VIB Cat III) justifies the choice of solution and service provider: "We chose SPM as the supplier for several reasons. During the test period, we were met with great receptiveness in our discussions relating to products and measuring techniques, and we have also received excellent customer support. SPM shows a desire to constantly evolve and find new ways to measure and so on, something we see as very positive. The new measuring techniques SPM HD and HD ENV - which we regard as pioneering in vibration measurement and bearing monitoring – are brilliant examples of this. We look forward to long-term cooperation with SPM."
The mechanical condition of drives, gearboxes and roller support bearings will be monitored using the recently launched measuring technique HD ENV, which enables the detection of gear and bearing faults at a very early stage, making it possible to monitor damage development throughout its stages for maximized planning horizon.
The recent deal also includes three portable instruments Leonova Diamond, training courses for the preventive maintenance staff, and a service contract. Since 2014, the Intellinova online system is already in use at Frövi to monitor the operating condition of continuous digester bearings with SPM HD, which is particularly well suited for low RPM equipment.
Sales Manager Tomas Årman about the contract: "This is an important order for us and we are very pleased to have received BillerudKorsnäs continued confidence in the further development of systems for condition monitoring at Frövi. We are also proud that BillerudKorsnäs Frövi has chosen to invest in our new products DuoTech and HD ENV, which we are confident will have great significance for the condition-based maintenance and contribute to increased profitability."
BillerudKorsnäs is a leader in renewable packaging. The plant in Frövi produces cartonboard and liquid packaging board. In addition, a development centre offers expert assistance to customers in the areas of packaging optimization, printing support and conversion support. The annual capacity of the plant is 450,000 tons. Approximately 630 people work at the board mill.
The Intellinova online system has many users in the Swedish pulp and paper industry. Examples include Stora Enso, Nordic Paper, Södra Cell, SCA, Holmen Paper and last but not least, Arctic Paper, which a few weeks ago became the first customer to set up an online system with the new DuoTech accelerometer.