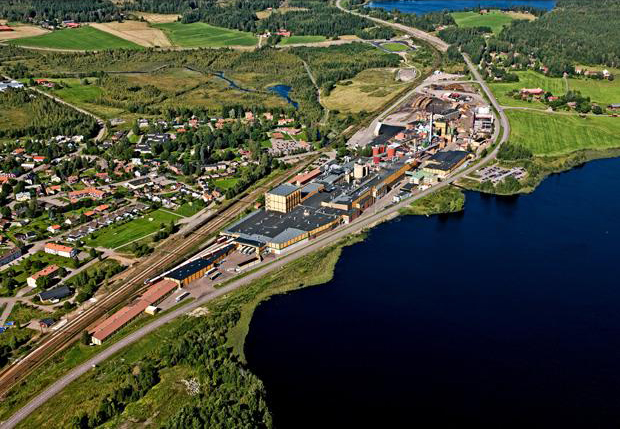 SPM HD introduced in pulp production at Stora Enso Fors
The Stora Enso Fors board mill in central Sweden recently upgraded its condition monitoring system on board machine KM3 from an older system to the Intellinova online system with SPM HD. The investments in this very successful shock pulse technology continue, this time in the pulp plant of the integrated board mill.
The multifunctional online system Intellinova Compact has now been installed on two of the four screw presses from Voith in order to monitor the mechanical condition of the main bearings of the presses. The screw presses – which are used for pulp dewatering – work at speeds between 12 and 20 RPM, depending on the production rate. The low speed makes SPM HD the ideal condition-monitoring solution for screw presses.
Stora Enso Fors is one of the world's largest manufacturers of cardboard for consumer packaging and printing purposes. Stora Enso Fors products are used for instance in book covers, cigarette boxes, drugs, chocolate, and confectionery packaging, and food packaging with extremely high demands on hygiene and sustainability, among other things. The main market is Europe.
Learn more about SPM solutions for the pulp and paper industry.