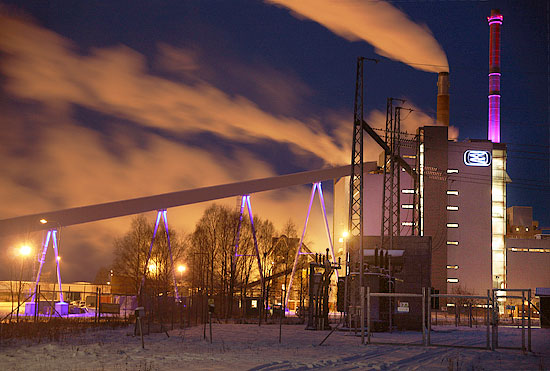 SPM HD to be installed at Smurfit Kappa Kraftliner in Sweden
SPM Instrument has been commissioned to install SPM HD® on four wash presses at Smurfit Kappa Kraftliner in Piteå, Sweden. The SPM HD measuring technique, a sophisticated enhancement of the SPM method, is particularly well suited for condition monitoring of low rpm machinery like wash presses.
Smurfit Kappa Kraftliner Piteå is Europe's largest kraftliner producer with an annual production capacity of some 700.000 tons. The kraftliner base paper, made from fresh fibre and used for the production of high-quality corrugated packaging, is produced on two paper machines. In the pulp and paper industry, wash presses are used for removing dissolved organic material and chemical residue from the cooking process. The wash presses at Smurfit Kappa Kraftliner Piteå run at approximately 10 rpm.
For Smurfit Kappa, the deciding factor for choosing SPM HD was a study visit at Holmen Paper in Hallstavik in conjunction with the SPM User group meeting in September 2010. SPM HD has been in operation at Hallsta paper mill for almost two years, and the experiences of the method at Hallsta are excellent. Yet another important factor for the decision to invest in SPM HD was the detailed description of SPM HD presented during the User group meeting.
Håkan Sirkka, the maintenance technician at Smurfit Kappa Kraftliner, comments: "Earlier, we did not have a good method for detection of damaged bearings on low-speed machinery. We tried vibration measurement but to no avail. Now, with the capability to detect bearing damages with great prewarning times, enabling planned bearing replacements, we anticipate saving at least 10.000 EUR annually."
Learn more about Smurfit Kappa.