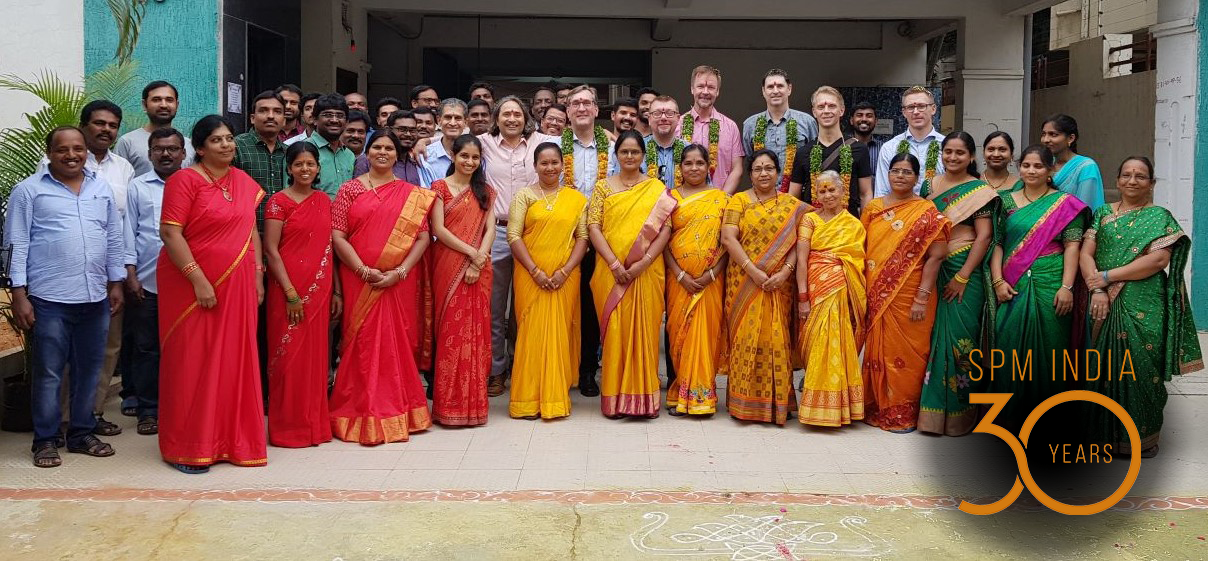 SPM Instrument India celebrates thirty-year anniversary
July 23, 2021, marks the 30th anniversary of SPM Instrument India. The company's establishment brought domestic manufacturing of world-class condition monitoring instruments to India for the first time.
SPM has been present in the Indian market since the mid-1980s, initially through a local distributor agreement. In July 1991, the Indian subsidiary SPM Instrument India started operations in Hyderabad, where the head office is still located. Over time, the business has expanded with five local branches in the cities of Baroda, Chennai, Delhi, Kolkata, and Mumbai, thus covering important regions throughout the country.
Over the past decade, SPM Instrument India has matured into a knowledge- and application-driven company and an advanced technology solutions provider. This has been key to its success and has enabled it to secure 'Preferred supplier' status for online condition monitoring equipment by leading companies such as Tata Steel and others. SPM India is also proud to be the choice of the Indian Navy for portable condition monitoring equipment for over two decades.
SPM Instrument India's customer base has grown continuously over the years and today incorporates plants from practically every industry, including the metal/steel, pulp and paper, cement, refining/petrochem, engineering and other industries, as well as the Indian Navy and the Indian Railways.
Today, SPM Instrument India employs more than fifty devoted professionals, including production and service personnel.