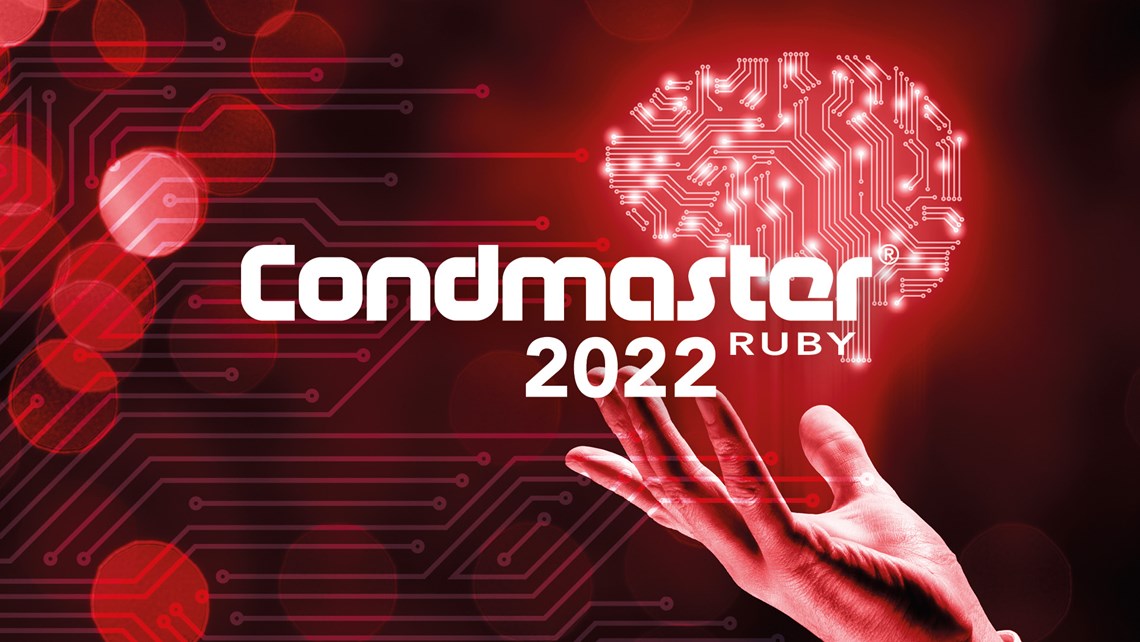 SPM Instrument introduces Condmaster Ruby 2022 with Decision Support System
The Decision Support System (DSS) is a number of AI-based, data-driven software functions particularly useful for automating and streamlining the management of large online systems, but applicable with benefit to databases of any size. The new technical and functional framework of the advanced analysis and diagnostic software Condmaster Ruby 2022 will continue to develop and be utilized in upcoming machine learning capabilities.
The overall purpose of the DSS is to relieve maintenance personnel from having to deal with vast amounts of measurement data to analyze and find insights into root causes and complex problem-solving. Instead, the DSS uses artificial intelligence, statistical analysis, and other algorithms to mine the collected data for information, automatically detecting the pattern deviations and potential red flags that most warrant maintenance efforts.
The DSS dramatically minimizes the time required for a correct assessment of machine condition without users needing in-depth knowledge of data analysis. It makes organizations less dependent on in-house expertise and allows engineers to spend less time analyzing data and more time optimizing maintenance.
Reliable, consistent, and informative output
The DSS functions are all included in the Condmaster platform package, thus enabling all users to benefit from expert system knowledge. The DSS makes predictions concerning general machine health and machine damage based on logical deductions. Providing actionable insights, the DSS facilitates for maintenance teams to make informed decisions, prioritize activities correctly, and execute plans effectively. 
The DSS lets the user create complete machines from a component library, using a graphical drag-and-drop interface. It then automatically generates all measurement assignment settings and machine fault symptoms. Based on user-defined equipment criticality rating and measurements collected during a learning phase, machine baseline values are established. Based on these, the DSS calculates and displays machine health scores as easily understood color gradients. A signal quality test can be activated to ensure that all calculations are based on high-quality measurement data.
Enhanced alerts functionality for increased efficiency and follow-up
The ability to timely alert users of potential problems and key information is a central part of the software, further enhanced in the new Condmaster revision. In addition to fulfilling a host of customer requests, the new Alerts functionality integrates more tightly to the software's analysis features. It is also used for AI-processed evaluations such as machine health predictions. Offering full functionality in Condmaster Ruby as well as in Condmaster.NET, the new and improved Alerts functionality enables a clear, redundancy-free view and a much more flexible workflow when action is required; for example, through the ability to set new priority levels and status indications at individual alerts level.
Expanded support for new product versions
Condmaster Ruby 2022 brings many enhancements in response to customer requests and also comes with support for Airius LTE-M, an upgraded version of the wireless vibration sensor communicating via cellular networks, and the new Intellinova Parallel EN online system version with four channels.
In conjunction with this revision, a new customization of the software designed to exclusively support the use of the Airius wireless vibration sensor is also introduced. With the sensor, software, and the free downloadable mobile app Condmaster.NET, users are all set to remote monitor important machines – in the field, on the go, and at a minimum investment.
For more information on these and other news in Condmaster Ruby 2022, download 'Condmaster Ruby 2022 - Upgrade Benefits' below, or contact your nearest SPM company or distributor.
Condmaster Ruby  2022 will be available for delivery at the end of August 2021. 
SPM Instrument AB
Telephone +46 (0)152-225 00
info@spminstrument.se