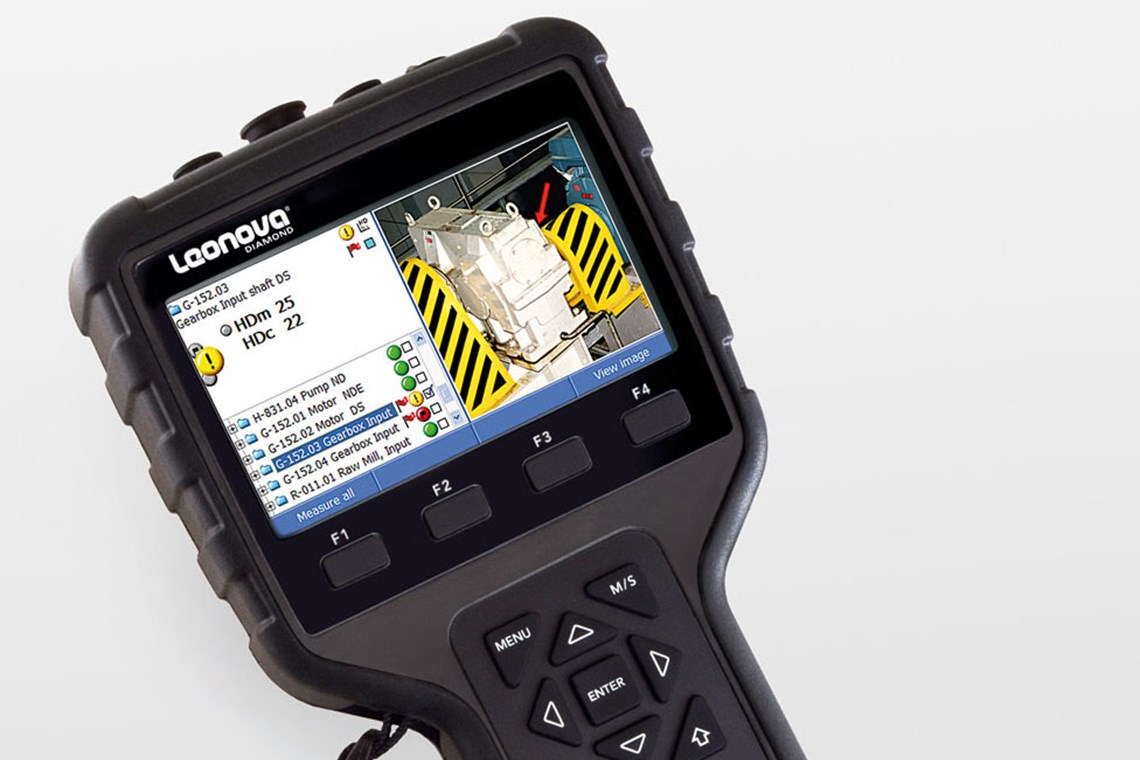 SPM Instrument presents Leonova Diamond
SPM Instrument proudly presents Leonova Diamond® – a multifunctional, handheld instrument for condition monitoring.
Leonova Diamond® is the first portable instrument offering the recently patented and award-winning SPM HD® measuring technique for condition monitoring of rolling element bearings. Capable to reliably measure machine condition in the 1-20.000 RPM range, the method has broadened the potential scope of condition monitoring to include more machinery than ever before. SPM HD® brings to light machine problems which are impossible to monitor with traditional vibration measurement techniques.
Alongside SPM HD®, Leonova Diamond® also offers highly sophisticated vibration analysis capabilities. The instrument boasts an excellent signal-to-noise ratio and provides razor-sharp spectrums even where signals are weak and low in energy content. The wide frequency range, covering from 0 to 40 kHz, enables measurement where absolute position is vital. For machinery with journal bearings, Leonova Diamond® reliably measures dynamic and centerline movement of the shaft. Multi-channel measurement enables the use of triaxial transducers and multi-axis vibration monitoring while cutting long measuring routes down to a minimum of time.
Providing maximum value, performance and control, Leonova Diamond® is the perfect tool for the beginner as well as the advanced vibration analyst.
Download press release.