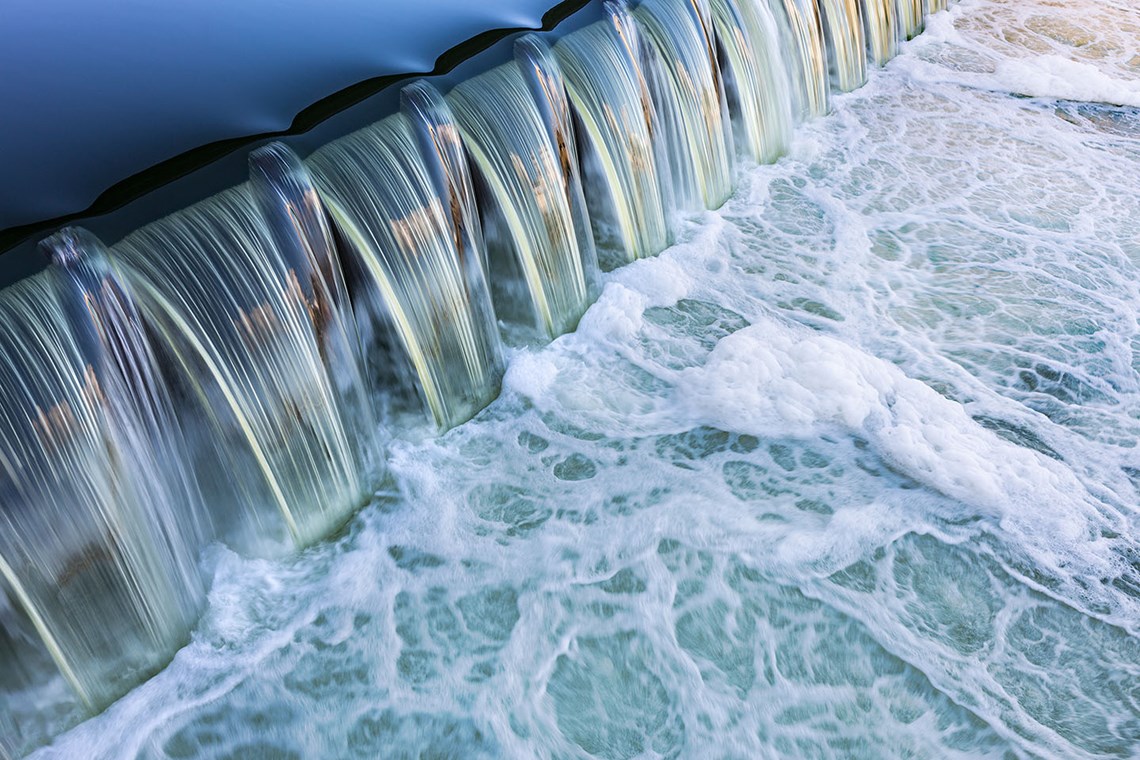 SPM Instrument UK receives large order for handheld condition monitoring equipment from Severn Trent Water
British public utility company Severn Trent Water has placed an order for thirty-eight Leonova Emerald data collectors and more than one thousand shock pulse adapters to monitor the mechanical condition of critical equipment in its wastewater treatment sites.
The Severn Trent Asset Care team was looking to find a condition monitoring solution for their RBC (Rotating Biological Contactor) bearings, where neither ultrasound technology nor other condition monitoring suppliers could provide conclusive answers concerning bearing condition. 
The RBCs are the first stage of wastewater and sewage treatment in remote areas, designed to remove most of the organic matter from the sewage. The RBC is a rotating pack of disks with biological growth attached to the disc surfaces, forming a slime layer that supports the growth of bacteria and micro-organisms present in the sewage, thus breaking down and stabilizing organic pollutants.
A six-month pilot with Leonova Emerald proved that the SPM HD shock pulse measurement technology could detect early warning signs of damage, insufficient lubrication, and incorrect installation in the low-speed RBC bearings (1 rpm). Incorporating patented HD condition monitoring technology, the high-performance Leonova Emerald instrument offers powerful analysis and troubleshooting features. 
For Severn Trent Water, this investment is the first step to enable the Asset Care maintenance engineers to gain better control over equipment condition and maintenance plans. The company ultimately plans to migrate from route-based measurements with handheld instrumentation to online systems. The plan is to use the instruments on other assets (some of which are higher-speed equipment) and grow from there.
Laurence Thomas, Senior Advisor on the Asset Care team, commented: "After trials with other companies and techniques, only SPM HD was able to detect the faults in sufficient time to plan in critical replacements. This has also given us the opportunity to manage our lubrication schedule and change our maintenance philosophy from reactive to condition-based, proactive tasks. We are looking forward to building on our condition monitoring portfolio with SPM and expanding to other areas within Severn Trent Water."
In addition to the instrumentation and measuring equipment, SPM Instrument UK will also provide service and training for the Severn Trent Asset Care team.
A member of the Severn Trent Group of companies, Severn Trent Water is one of the UK's leading water and wastewater providers, serving over eight million customers in England and Wales.