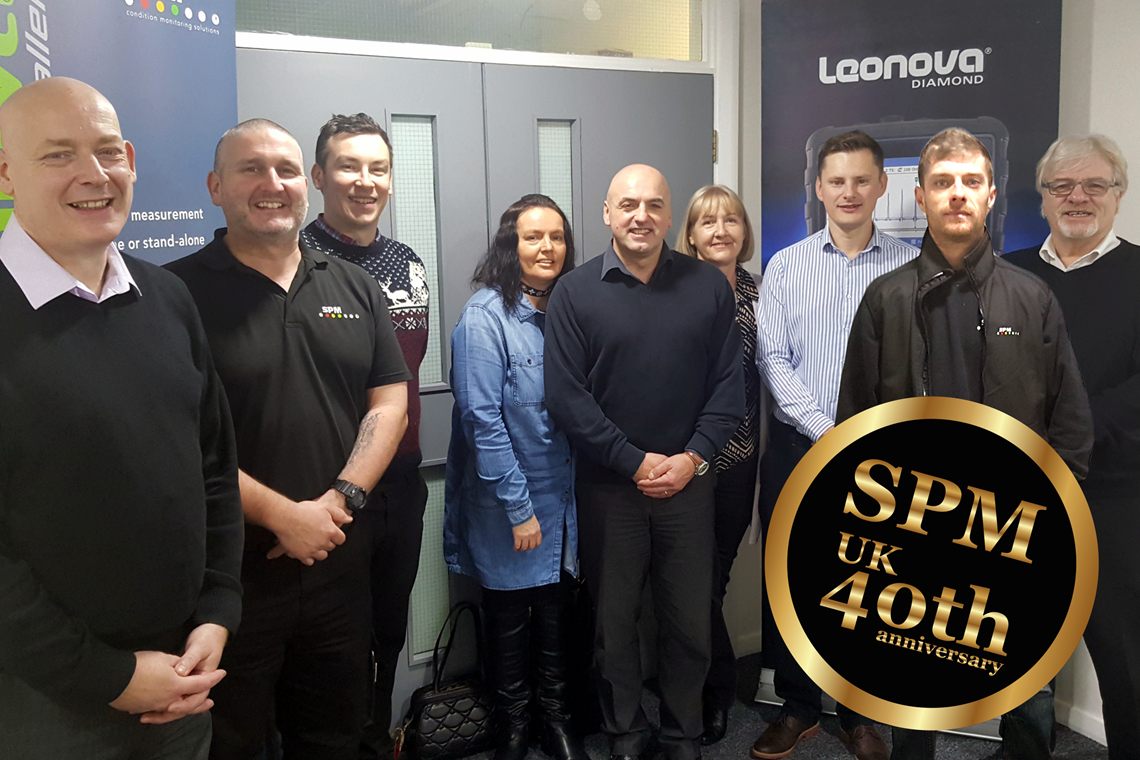 SPM Milestone: SPM Instrument UK celebrates forty-year anniversary
In April 1976 – six years after the founding of the business – SPM International opened its first subsidiary outside Sweden when SPM Instrument UK was formed.
During the past forty years, SPM Instrument UK has enjoyed extensive growth within British as well as global industry, including the automotive, facilities management, manufacturing, pharmaceutical, petrochemical, and steel industries, among many others.
In addition to the sales of condition monitoring and laser alignment instrumentation, SPM Instrument UK's services include installation, technical support, troubleshooting and analysis, service and calibration, and training. All SPM UK sales and technical staff are ISO 18436 certified vibration analysts and, with the support of its parent company, offer a platform for training to ISO CATIII vibration analysis.
The marine and offshore industries are important sectors for SPM Instrument UK. The company is fully accredited to DNV-GL and is working towards also obtaining Lloyd's and ABS certification for these industries.
Stan Jackson, Managing Director of SPM Instrument UK: "Throughout our history, we have been able to rely on a strong foundation as part of a dedicated, family-owned Group with a clear focus to continuously design and manufacture innovative and high-performance instrumentation and equipment for the advancement of condition monitoring in all fields of industry. Over the past four decades, SPM Instrument UK has remained strong, even in tough economic times. Looking back on our forty years in business, we would like to thank our customers for contributing to our success."
SPM Instrument UK's first location was on Bolton Road in Bury, Lancashire. Since its latest relocation in 2002, home to SPM Instrument UK is Hardmans Business Centre in Rawtenstall, north of Manchester.