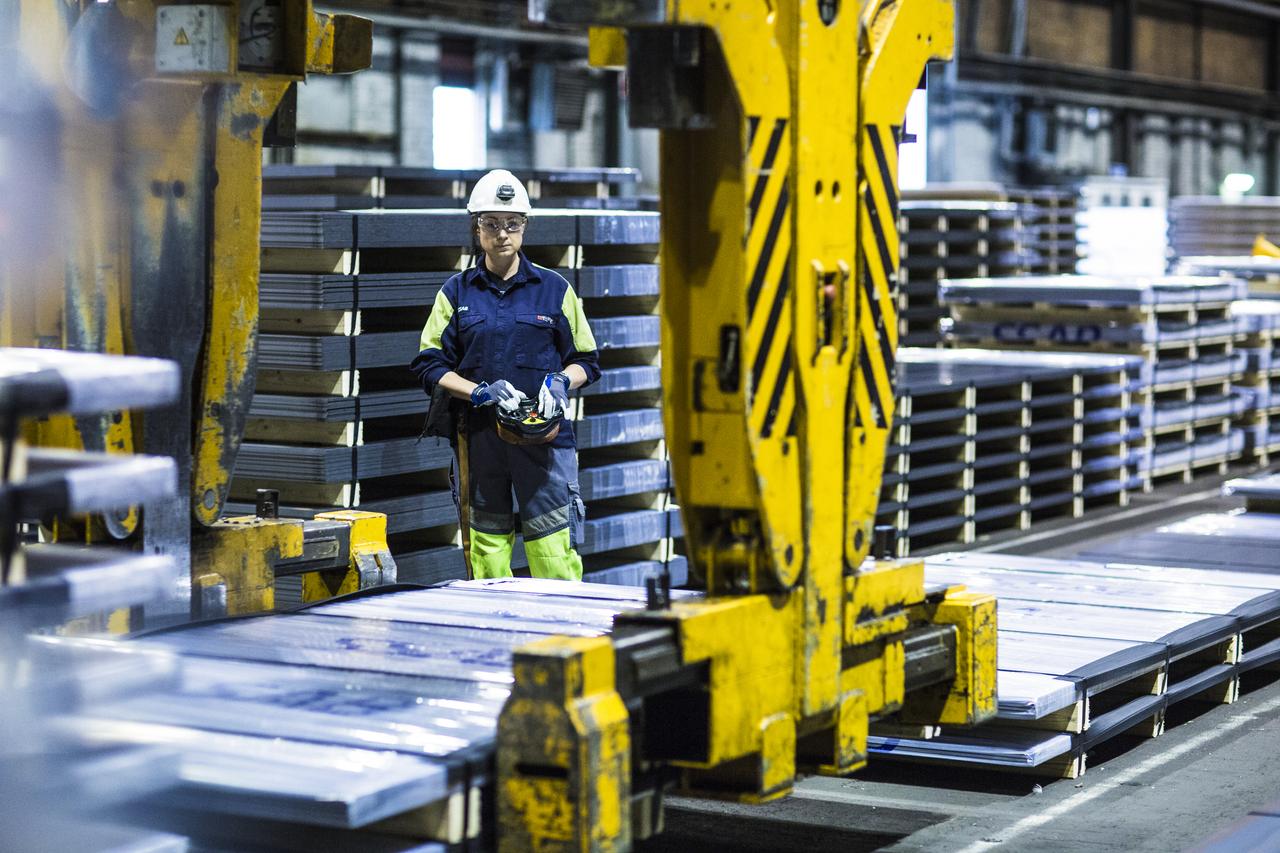 SSAB monitors process cranes with online systems from SPM Instrument
Swedish rolling mill SSAB in Borlänge has invested in the online system Intellinova Parallel EN to monitor the condition of a production-critical process crane in the mill's loading and dispatch section.
The measuring system consists of two units of SPM's most advanced online system Intellinova Parallel EN with eight channels measuring in parallel, four rpm inputs, and four digital inputs/outputs. Using eight DuoTech accelerometers, one measuring unit monitors the crane's lifting unit, while the other monitors trolley drive wheels through four accelerometers. The DuoTech accelerometer combines vibration and shock pulse measurement in the same transducer with the patented measurement technologies HD ENV and SPM HD, which provide precise and reliable measurement results for early detection of deteriorating mechanical condition and lubrication condition.
Condition monitoring on process cranes can be problematic as running times only allow very short measuring windows. Parallel measurement channels, powerful processors, and the possibility to use different measurement technologies and measurement assignments make it possible to still obtain high-quality measurement data with automatic alert limits.
Measurement data are saved and analyzed in the Condmaster Ruby analysis and diagnostic software, including the web application Condmaster.NET. All measurement data and comments can be integrated into the plant's control system using REST API and UPC UA for further presentation and correlation.
Commenting on the investment, Jan Björk, Head of Maintenance Development Automation, said: "SSAB works continuously to streamline maintenance operations, and online systems for machine monitoring are an important part of that work. Traverses have an essential function for our internal material flow, and the prerequisites for high reliability of these is increasing now that we have installed SPM's online system Intellinova."
SSAB is a highly specialized global steel company and a leading manufacturer of advanced high-strength steels, quenched and tempered steels, strip, plate, and tubular products, and construction solutions. The SSAB plant in Borlänge, established in 1878 as Domnarfvets Jernverk (Domnarfvet Ironworks), manufactures hot-rolled and cold-rolled high-strength steel. Today, about 1,700 people work at SSAB Borlänge, most of whom are employed in production.