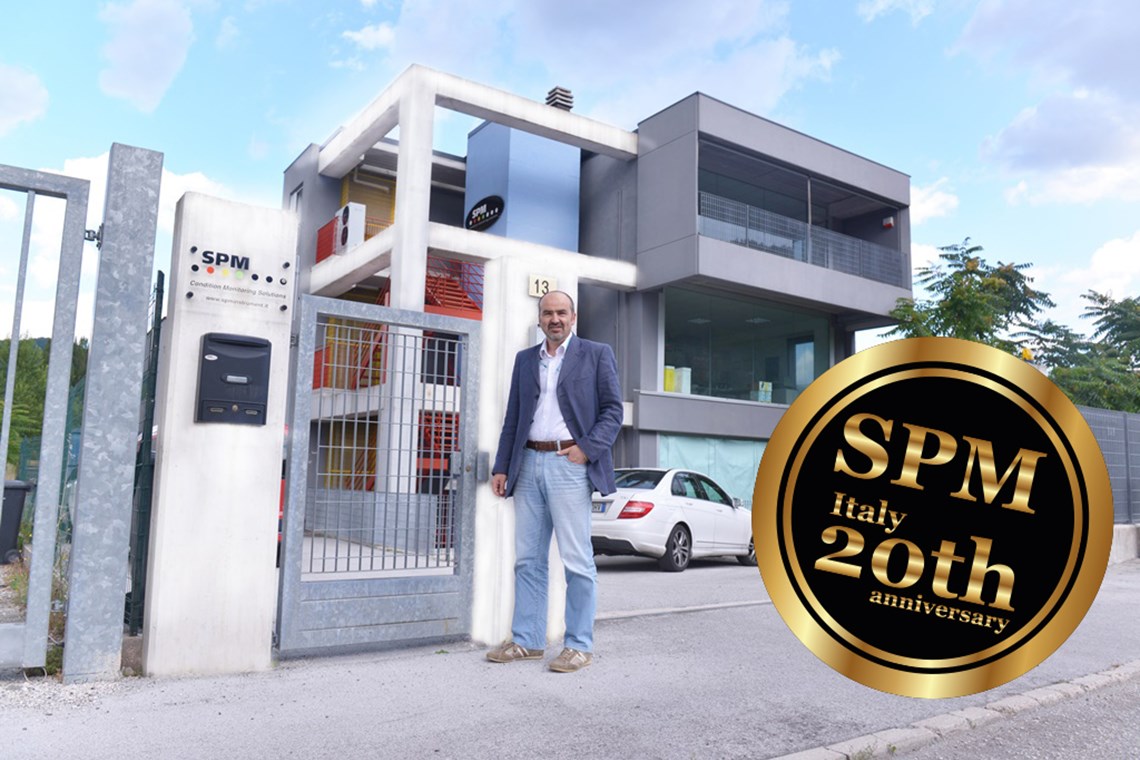 Twenty-year anniversary for SPM Instrument SRL in Italy
This fall marked an important milestone for SPM International's Italian subsidiary SPM Instrument SRL as it celebrated twenty years of business.
SPM Instrument SRL opened for business in its first office in Fabriano in central Italy in September 1996. Over the years, the company has grown continuously and today employs eight people in its current location in Via Ceresani, Fabriano, with a number of external cooperators in addition.
"We are very proud to have reached this milestone. Two decades of experience have transformed our company from a startup into a successful condition monitoring supplier. This milestone is a testament to our commitment to providing the best performance and services, and we look forward to continuing to supply market-leading technology to customers throughout Italian industry," says Managing Director Claudio Cola.
During the company's first years of operation, a large proportion of its customers were found in the pulp and paper industry. Since then, SPM Instrument SRL has also developed business relations predominantly within the oil and gas, food and beverage, and chemical industries. During the past decade, the shipping industry has become an increasingly important sector for SPM Instrument SRL, with condition monitoring products and services supplied to cruise and tanker companies as well as to the Italian Navy.
In recent years, the marine and offshore industry has emerged as a key focus area. This is reflected in the achievement of the certification as Approved Service Supplier of condition monitoring products and services from the Italian classification society RINA, which has enabled SPM Instrument SRL to strengthen its position within the marine and offshore industry.