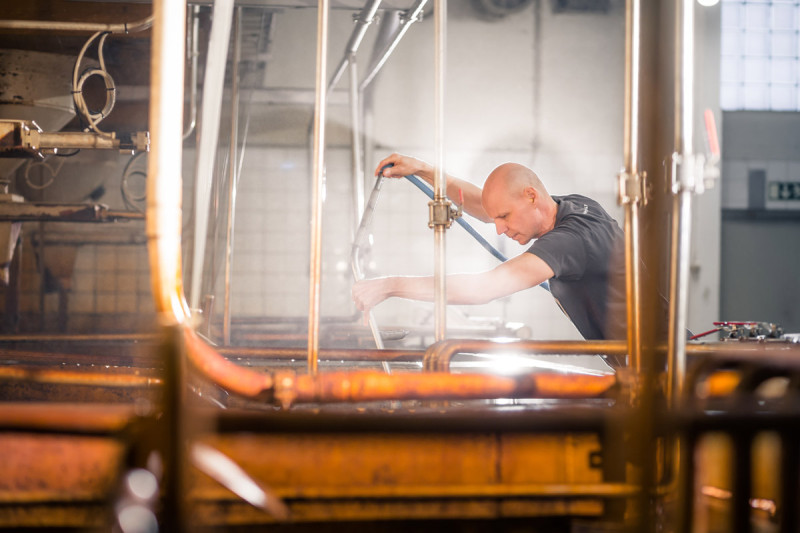 Viking Malt chooses online system from SPM for condition monitoring of process-critical fans
SPM Instrument has received an order from Sweden's largest malthouse Viking Malt AB for an online system with transducers for condition monitoring of process-critical drying fans. The investment will enable the malting plant to avoid unplanned downtime and plan maintenance efforts at times that minimize disruption to production.
The malting process consists of steeping (soaking the grains), germination, and kilning (stepwise drying of the malt). The final drying temperature determines the malt's color and character; the higher the temperature, the darker the malt. The drying fans whose mechanical condition will now be monitored online are used in the final phase, where an unplanned stop or breakdown can cause significant production losses.
Technical Manager Tony Öblom commented: "A breakdown in our drying process has substantial consequences, both financially and in terms of quality. Therefore, I have decided to install an online system for monitoring the fans in the drying process that I integrate with our control system. Since we have staff on-site around the clock, we can get early damage indication; alternatively, the fan shuts down automatically in case of excessive vibrations and maintenance personnel can investigate the incident under controlled conditions."
The order includes six Intellinova Compact online systems with eight vibration channels per system unit and forty-eight DuoTech accelerometers. DuoTech supports vibration measurement with HD ENV and shock pulse measurement with SPM HD. Thanks to the combination of these unique measurement technologies, bearing and lubrication condition, imbalance, alignment errors, loose parts, and other mechanical problems can be very efficiently monitored and identified with maximum prewarning times. For evaluation of measurement results, the powerful analysis and diagnostic software Condmaster Ruby will be used.
Viking Malt, originally founded in Lahti, Finland, in 1883, is now owned by Finnish company Polttimo and Swedish Lantmännen. The Group processes cereals and delivers approximately 600,000 tons of malt annually to breweries and distilleries in Northern Europe and other parts of the world. Viking Malt has production units in Finland, Denmark, Poland, Lithuania, and Sweden, where its largest production facility is located. The malting plant in Halmstad on the Swedish west coast has an annual capacity of 200,000 tons, of which about 75% is exported.