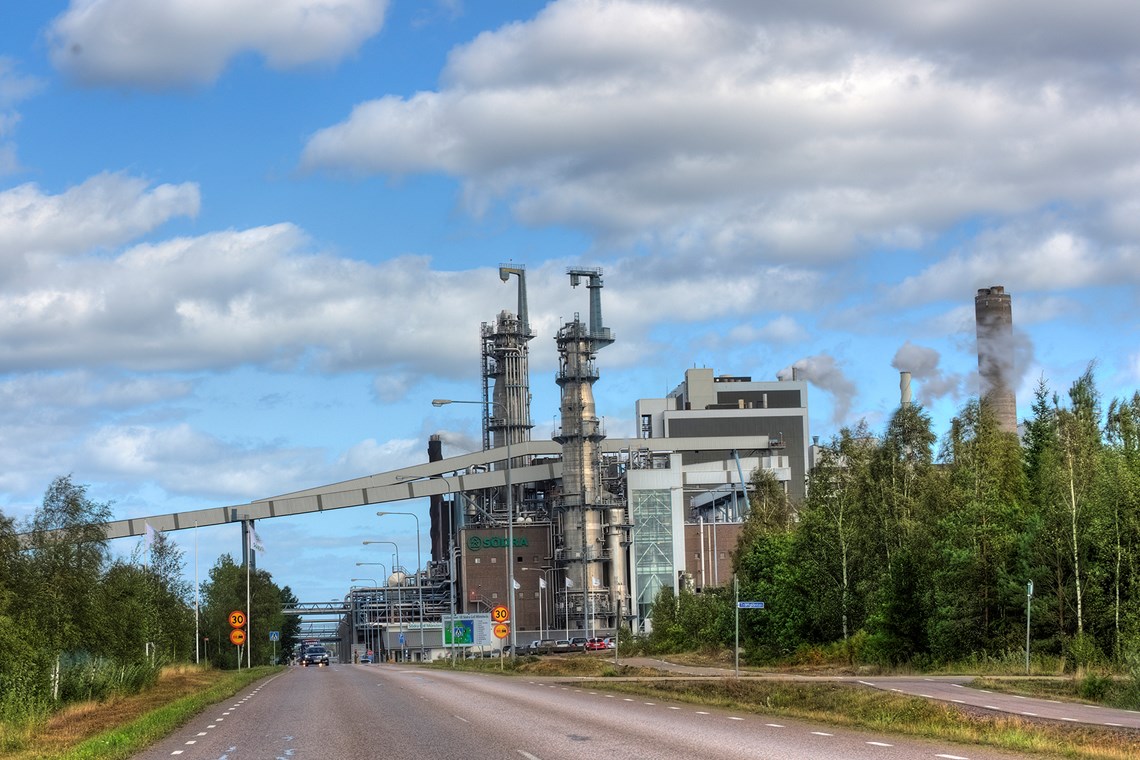 Södra Cell Mönsterås makes large investment in condition monitoring equipment from SPM
SPM has received an order from Swedish pulp mill Södra Cell Mönsterås for the delivery of the portable instrument Leonova Diamond for periodic condition measurement on critical equipment.
Purchasing five Leonova Diamonds, Södra Cell Mönsterås on the Swedish east coast is the third pulp mill in the Södra group to opt for condition monitoring technology from SPM Instrument. Last year, the Södra Cell Mörrum pulp mill invested in two Leonova Diamonds and at Södra Cell Värö, investments have also been made in Leonova Diamond as well as the Intellinova Compact online system for monitoring the most critical equipment.
The multifunctional instrument Leonova Diamond incorporates the patented SPM HD measuring technique for precision measurement of bearing condition in the 1-20,000 RPM range along with advanced functionality for vibration analysis and corrective maintenance.
Maintenance technician Gert Hjalmarsson and Leif Karlsson, Head of Technology Services/Mechanics, comment on the investment: "We believe that Leonova Diamond has certain key features that will enable quality assured periodic monitoring in a way that has not been possible before. Also, certain parts of the software and SPM's response to how we can improve our  condition monitoring was decisive in our choice to cooperate with SPM."
Together with colleagues from the maintenance departments at the Värö and Mörrum pulp mills, preventive maintenance personnel from Södra Cell Mönsterås embarked on a long-term enhancement of skills when they underwent an international vibration training, ISO Vibration Cat I, in cooperation with Mobius Institute at SPM Academy in Strängnäs last fall.
Södra Cell is one of the forestry group Södra's three business areas. It is one of the world's largest producers of market pulp, with a combined annual production of 1.6 million tonnes at its three pulp mills in Sweden. With a production capacity of 750,000 tons of pulp per annum, Södra Cell Mönsterås is Södra Cell's largest pulp mill. The mill in Mönsterås is also one of the world's largest producers of softwood pulp. Customers are paper mills throughout the world. Based on the timber raw material, the pulp mill also produces green electricity and district heating.