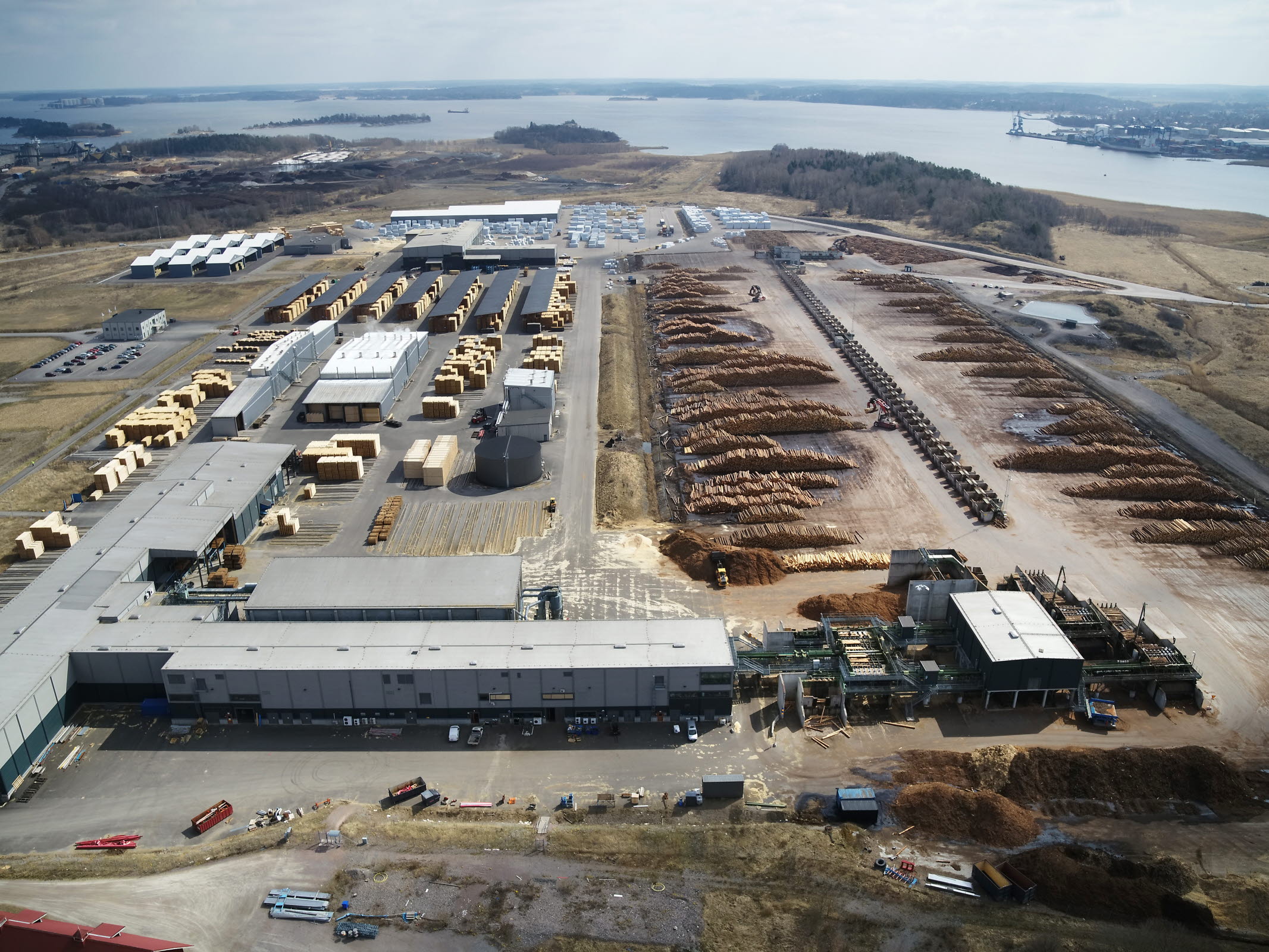 Holmen Timber Braviken invests in online system from SPM for saw line
The Holmen Timber sawmill in Braviken outside Norrköping, Sweden is one of Scandinavia's largest and most modern sawmills. Since putting the plant into operation in 2011, Holmen Timber has made several investments at the sawmill to increase the production of wood products. The Intellinova Parallel EN online system was recently installed on the Linck saw line to ensure maximum availability.
In an initial phase at the end of 2021, the Intellinova Parallel EN measuring system was installed along with twenty-nine DuoTech accelerometers. The system monitors mechanical and lubrication condition on saw and milling units using the patented HD technologies SPM HD for shock pulse measurement and HD ENV for vibration monitoring.
SPM Instrument service engineers are responsible for remote condition monitoring with alarms and monthly reports via the SPM ServiceNet web portal, where all reports are presented in an easy-to-understand way for the sawmill's maintenance department. The remote condition monitoring service also covers trimmers with fifteen DuoTech accelerometers connected to two units of the online system Intellinova Compact with eight measuring channels each. As soon as a new report is posted in the web portal, the relevant sawmill staff receives an email that a new report is available.
In addition to monitoring the measurements directly in the Condmaster Ruby 2022 analysis software on a local server at Holmen Timber Braviken, the sawmill personnel can also easily monitor the development of measuring results via the Condmaster.NET web application on smartphones, tablets, or PCs. Measurement data can also be integrated into process control systems or CMMS software using Rest API and OPC UA.
Jörgen Seropian, Production Manager Raw part, is a strong supporter of condition monitoring: "My employees and I are satisfied and feel secure with the services that SPM delivers. To date, we have managed to locate several potential bearing failures that we have succeeded in repairing and replacing in a planned manner – failures that might otherwise have been very costly in both downtime and parts. I sincerely believe in the idea and concept of monitoring and the service that SPM offers with educational reports for the typical person to understand."
Holmen Timber is one of the Holmen Group's five business areas. It supplies high-quality wood products to the joinery and construction industry as well as directly to the construction trade and timber importers. The raw material from own sustainably managed forests is processed into building materials at five chain-of-custody-certified sawmills.
The Braviken Sawmill produces construction and joinery timber from spruce and pine. All parts of the wood raw material are utilized in a cycle where wood chips from the sawmill go to pulp production at the adjacent Holmen Paper Braviken paper mill. The final residual products become biofuel, which provides energy and district heating.
More news from the wood processing industry